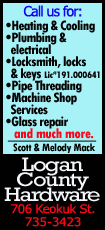 The Fighting Illini will face Indiana State on Nov. 27 at 4 p.m. Central Time. The other semifinal has Baylor meeting Memphis. The championship is set for Nov. 28 at 9:30 p.m. CT with the consolation game at 7 p.m. CT. FOX Sports 1 is scheduled to televise all four games from that part of the Las Vegas Invitational bracket.
Tickets for the final rounds in Las Vegas are available now. In order to sit in the Illinois reserved sections, Fighting Illini fans should purchase tickets through the Illinois Ticket Office online at FightingIllini.com or by phone at 1-866-ILLINI-1. Tickets are $160 each and are valid for all eight games played in Las Vegas.
Each team will play four games in the Invitational - the first two at on-campus sites and the final two rounds at the Orleans Arena. Hosting more than 200 events each year, the Orleans Arena is located just west of the Las Vegas strip and was recently named the No. 1 mid-size arena in the USA by Venues Today magazine.
Here is the entire schedule for the 2014 Continental Tire Las Vegas Invitational:
| | |
| --- | --- |
| Thursday, Nov. 27 | |
| 1 pm CT | Austin Peay vs. Brown |
| 4 pm CT | Illinois vs. Indiana State (FOX Sports 1) |
| 8 pm CT | Stephen F. Austin vs. Prairie View A&M |
| 11 pm CT | Baylor vs. Memphis (FOX Sports 1) |
| Friday, Nov. 28 | |
| 1:30 pm CT | Loser Austin Peay/Brown vs. Loser Stephen F. Austin/Prairie View A&M |
| 4 pm CT | Winner Austin Peay/Brown vs. Winner Stephen F. Austin/Prairie View A&M |
| 7 pm CT | Loser Illinois/Indiana State vs. Loser Baylor/Memphis (FOX Sports 1) |
| 9:30 pm CT | Winner Illinois/Indiana State vs. Winner Baylor/Memphis (FOX Sports 1) |
Illinois returns all five starters and a total of nine letter winners from last year's club that won 20 games and advanced to the NIT Second Round. Highlighting the returnees are seniors Rayvonte Rice, Tracy Abrams and Nnanna Egwu. Rice was an honorable mention All-Big Ten pick and two-time conference player of the week selection after leading the Illini in scoring (15.9 ppg) and steals (1.7 spg) and ranking second in rebounding (6.0 rpg). Rice scored in double figures in 31 games and had ten 20-point performances, led by a career-high 29 points in a home win over Indiana (Dec. 31, 2013). Point guard Tracy Abrams was second on the Illini in scoring (10.7 ppg) and led the team in assists (3.2 apg), while center Nnanna Egwu was the team's top rebounder (6.0 rpg) and totaled the second-most blocked shots in a single season in school history with 73 rejections.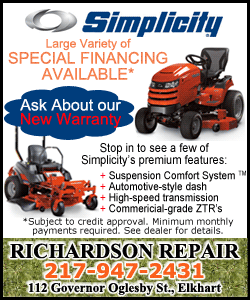 The Indiana State Sycamores are coming off an outstanding campaign in 2013-14, finishing with a 23-11 overall record and a second place finish in the Missouri Valley Conference. The Sycamores made their second consecutive trip to the NIT and its school record fifth straight venture into postseason basketball. Junior Khristian Smith headlines a group of eight returning players and is the Sycamores' leading returning scorer at 10.5 points per game while Justin Gant returns for his senior season after averaging a career-best 10.2 ppg last season. Additionally, five new Sycamores will join the roster next season, including Charles "Tre" Bennett, who was recently named a NJCAA All-American at Lamar State Community College

The 2014-15 edition of the Memphis Tigers can be summed up in three words: inexperienced but talented. With the graduation of several upperclassmen last season, the 2014-15 Tigers roster features no seniors and only one junior - All-American Athletic Conference pick Shaq Goodwin - and two sophomores - Nick King and American Athletic Conference Rookie of the Year Austin Nichols - that played valuable minutes in 2013-14. However, that where the experience ends, as the Tigers break in a new backcourt. Sophomore Pookie Powell and freshman Dominic Magee are the Tigers' future at point guard, while redshirt freshman Markell Crawford and junior college transfer Avery Woodson look to share time at off-guard.

Baylor returns two starters and three more players with starting experience from last season's Sweet 16 team. The Bears have a pair of seniors returning to the starting lineup with point guard Kenny Chery, who averaged 12 points and 5 assists per game in 2013-14, and small forward Royce O'Neale, who contributed 7 points, 5 rebounds and 3 assists per game last season. BU also returns a trio of forwards who have starting experience and could join the regular starting lineup this season. Junior Rico Gathers averaged 18 minutes per game last season, junior Taurean Prince played 14 minutes per game and sophomore Ish Wainright made four starts during his freshman campaign. The Bears also expect to get significant contributions from Johnathan Motley and Allerik Freeman, who both redshirted last season.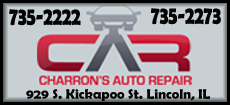 Always one of the top early season tournaments of the college basketball season, the past champions of the Continental Tire Las Vegas Invitational reads like a "Who's Who" of college basketball: Illinois (2005), Kansas (2006 and 2010), North Carolina (2007), Kentucky (2008) and Oklahoma State (2009). In the 2011 title game, UNLV upset #1 North Carolina 90-80. The 2012 tourney was won by Creighton and last year UCLA was the 2013 Champion.
[Text received, DERRICK BURSON, UNIVERSITY OF ILLINOIS]