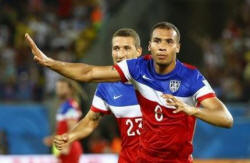 Imports help U.S. compete with more established soccer nations
Send a link to a friend Share
[June 21, 2014] By Michael Kahn

NATAL Brazil (Reuters) - The United States have long imported talent to help compete with more established soccer nations, a policy that paid off spectacularly at the 1950 World Cup in Brazil when Haitian-born Joe Gatjens' strike secured a shock 1-0 victory over England.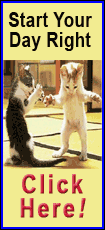 Gatjens, the son of a Haitian mother and German father, helped to cause one of the tournament's biggest-ever upsets and the U.S. recruitment drive took on renewed vigor after the Americans were thumped in their first World Cup appearance in 40 years in 1990.

That team, drawn mainly from players that came out of the U.S. collegiate ranks, lost all three group games in Italy and showed the Americans they had a long way to go to truly compete on the international level.

Four years later at the 1994 tournament on home turf, coach Bora Milutinovic rounded up a handful of dual nationals who played key roles in propelling the Americans out of the group stage and showed a melting pot approach could work.

The U.S. team look set to continue that trend against Portugal on Sunday with seven dual citizens who chose to represent the United States over countries where they had been raised in the squad for the Group G clash.

The core of the group are sons of American soldiers who fathered them when they were stationed in Germany, a country where the United States still operates military bases.


The German-Americans, who learned their football in the same system that produced U.S. coach Juergen Klinsmann, include John Brooks, whose late goal powered the United States to a 2-1 victory in their opening World Cup match against Ghana.

Like Brooks, starters Jermaine Jones and Fabian Johnson as well as substitutes Timmy Chandler and 19-year old Bayern Munich prospect Julian Green all chose the nation of their serviceman fathers rather than the country where they were raised.

The team's other two dual nationals are Mikkel "Mix" Diskerud, who was born and raised in Norway to an American mother and Aron Johannsson, born in Alabama to Icelandic parents.

Johannsson, who replaced the injured Jozy Altidore against Ghana, was one of the top scorers in the Dutch top league last season and offers the United States a young striker able to use his speed and technique to get past defenders.

Not everybody welcomes Klinsmann's recruitment policy, however.

Former national team coach Bruce Arena has criticized Klinsmann's global approach even though dual citizens have long been a part of the U.S. team.

[to top of second column]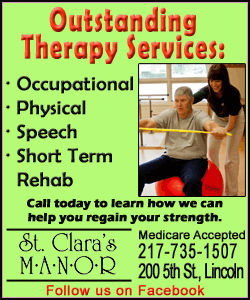 Thomas Dooley, an established Bundesliga player who never received a call-up for Germany, joined the United States when Milutinovic was searching for eligible players for the 1994 tournament.

Dooley gained his eligibility through an American military father and started all four games for the United States at the 1994 World Cup. He captained the side in 1998.

"I always loved America even though I have never visit the country," Dooley once said.

"What I knew had come from TV and some books. Suddenly, I got invited to play for the U.S. in the World Cup. Actually, that was a very, very easy decision for me."

South African Roy Wegerle, who had played in the English top flight for Queens Park Rangers and gained eligibility through his American wife, ended up making 41 appearances for the United States. He played in the 1994 and 1998 World Cups.

And Dutch-born Earnie Stewart -- also the son of a U.S. soldier -- scored a goal against Colombia in 1994 that helped send the Americans into the round of 16.

The dual nationality option does not always work to the advantage of the United States, though.

The Americans lost out on New Jersey-born Giuseppe Rossi when he elected to play for Italy while California-born Isaac Brizuela is representing Mexico in Brazil.

(Reporting by Michael Kahn, Editing by Nigel Hunt)
[© 2014 Thomson Reuters. All rights reserved.]
Copyright 2014 Reuters. All rights reserved. This material may not be published, broadcast, rewritten or redistributed.