But instead of breezing to a victory, the Mariners needed a ninth-inning leadoff home run from shortstop Brad Miller to break a tie as the Mariners topped the Kansas City Royals 7-5 on Friday night.

"These guys are hot, and everything is going pretty well for them right now, and all it takes is one mistake or one thing to get them going and they're back in the game," Mariners manager Lloyd McClendon said of the Royals. "When you run into teams like that, you have to play extremely good baseball, and really mistake-free baseball."

Miller homered on the fifth pitch from right-hander Greg Holland (0-2). Miller was down in the count 1-2 and fouled off a pitch before parking one just inside the right-field foul pole. Morrison then added a two-out run-producing single for the final run.

"Just got behind, and was really just fighting, just battling and got a slider," Miller said. "He throws 98 (mph), so you have to see something up and was able to get it and turn on it and luckily turn it fair."

Holland was more upset with what occurred after the home run.

"You make one bad pitch and get beat," Holland said. "At that point it's a one-run game, but we still have a chance to win the game in the bottom half. But after that, I give up two hits and two walks, that's the part that's really inexcusable.
"They are big league baseball players. Big league ball players don't miss mistakes too often. I got up on the first guy two strikes and didn't get the slider where I wanted. I made a mistake. Sometimes you pay for them and I did tonight.

"At that point, you've got to leave it at one and I didn't. I just kind of lost it out there after that. It's one of those rare occasions where I couldn't find the strike zone."

The Royals loaded the bases with one out in the eighth, but came away empty. Third baseman Mike Moustakas flied out to second baseman Robinson Cano and shortstop Alcides Escobar struck out to end the threat.

Left-hander Charlie Furbush (1-4), the sixth of seven Seattle pitchers, picked up the victory. Right-hander Fernando Rodney worked the ninth to log his 19th save in 21 opportunities, despite giving up two singles. He struck out third baseman Alex Gordon on three pitches to end the game with runners on the corners.

Cano went 2-for-3 with a double, two RBIs and two walks, hiking his average to .337, while center fielder James Jones stroked three singles and scored two runs.

The loss dropped the Royals into second place in the American League Central, a half-game behind Detroit, after a 10-game winning streak took them into first place.

The Royals chased Iwakuma in the sixth after designated hitter Billy Butler and left fielder Alex Gordon led off the inning with singles. Iwakuma had limited the Royals to three singles over the first four innings before giving up five runs and six hits in the fifth and six innings. Butler scored on catcher Salvador Perez's single off right-hander Dominic Leone. Gordon came home on right fielder Lorenzo Cain's fielder's choice grounder.

Royals right-hander James Shields, who is 5-0 with four no-decisions since a May 2 loss, left after seven innings and 103 pitches with the score tied at 5. He yielded nine hits, including two home runs, walked one and struck out five.

[to top of second column]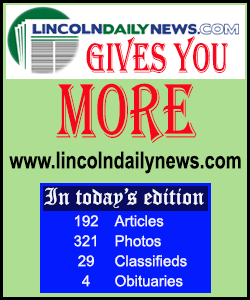 "I made two bad pitches," Shields said of the home runs. "We battled hard today, battled back and showed a lot of heart, we'll get them tomorrow."

Mariners right fielder Endy Chavez, who broke into the majors in 2001 with the Royals, led off the game with a double and advanced to third on Jones' sacrifice bunt. With the infield in, Cano worked a full-count before hitting a single into left field to score Chavez.
The Mariners made it 2-0 with two outs in the fourth when Zunino belted his eighth home run, a shot over the Royals' bullpen in left on an 0-1 offering from Shields.

The Mariners added three more runs in the fifth. Jones began the inning with a single, stole second and scored on Cano's double to right-center. Morrison, who came off the disabled list June 10, homered on a full-count Shields' pitch with Cano aboard. It was the 14th home run Shields has yielded this year.

"I went from hitting one ball hard a game to two balls hard a game," Morrison said. "They were still finding gloves in San Diego, but hopefully we can get some more grass and some more in the bleachers."

The Royals used the long ball to cut the lead to 5-3 in the bottom of the fifth. Perez hit an 0-2 pitch out to left to start it. Cain doubled and scored on Moustakas' homer to right.

"I kind of lost my rhythm as the game went on," Iwakuma said. "They were very aggressive, they got to certain pitches and they kind of just took advantage and took off."

Those were the first runs Iwakuma allowed against the Royals. He had held them scoreless for 16 innings in his first two starts against Kansas City.

"We haven't scored a run off him in two years," Royals manager Ned Yost said. "So to score five off him was good. He's really tough to read. It was big to get him out of the game."

Butler had three hits to extend his hitting streak to 10 games, his longest since Sept. 20-29, 2012.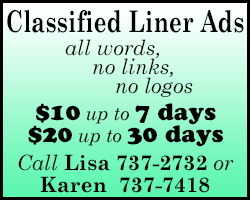 NOTES: Rex Hudler, a Royals television announcer, had a.417 batting average against the Mariners. That is the highest career average for an opposing hitter with a minimum of 60 at-bats against the Mariners. ... RF Endy Chavez batted in the Seattle leadoff spot for the 11th time since being called up May 30. ... LHP Jason Vargas, who pitched from 2009-2012 for the Mariners, will face his former team Saturday. ... Mariners DH Corey Hart, who is on the disabled list with a strained left hamstring, will begin a minor league rehab stint Saturday with Triple-A Tacoma. ... The Royals are 13-6 in review challenges, winning the past five.
[© 2014 Thomson Reuters. All rights reserved.]
Copyright 2014 Reuters. All rights reserved. This material may not be published, broadcast, rewritten or redistributed.