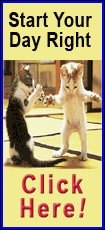 (Copy)
JUNE 19
PERS TRANSMITTERS
Linear is recalling Personal Emergency Reporting System (PERS) Transmitters sold nationwide from June 2008 to July 2011. The batteries used in the transmitters can fail to emit a low battery warning leading the user to believe the transmitter is functioning and not generate a warning.
The recall includes model numbers DXS-62A (black wristband and a gray pendant), DXS-62A1 (ivory plastic belt clip pendant) and DXS-64 (gray plastic pendant with a green circle in the center) which all have batteries that are sealed into the products.
Consumers should contact Linear at (855) 546-2384 from 11 a.m. to 7:30 p.m. ET Monday through Friday or online at www.linear-pers.com to receive a new replacement transmitter at no cost. More info at www.recalls.org.
GOALIE COLLARS
Reebok-CCM is recalling Reebok TCPRE Senior and Junior Goalie Throat Collars sold nationwide and in Canada from April 2012 to May 2014. Throat collars have been decertified by BNQ in Canada due to the risk that a skate blade could penetrate the collar, posing a laceration hazard to the throat.
They have the BNQ certification mark screen printed and the words "Ballistic Nylon Ballistique", "TCPRE SR or JR" and sizing information on the right side of the collar base. Affected products have the model number K101SR TCPRE or K101JR TCPRE located on the label sewn on the inside of each throat collar pad.
Consumers should contact their local hockey dealer to return the product for a full refund or replacement, or contact Reebok-CCM at (800) 451-4600 from 9 a.m. to 5 p.m. ET., Monday through Friday, or online at www.reebokccm.com for information on how to return the product directly to Reebok-CCM for a replacement or full refund. More info at www.recalls.org.
JUNE 18
GLIDER ROCKERS
Brooks Furniture is recalling Glider Rockers sold exclusively through Kaplan Early Learning Co. nationwide from October 2011 to December 2012. The spindles in the glider base can separate while rocking, posing a fall hazard.
The recall includes two styles of Brooks Furniture glider rockers 1529P and 1529V-LM. Brooks Furniture is printed on a label attached to the seat cushions.
Consumers should contact Brooks Furniture at (800) 427-6657 from 8 a.m. to 4:30 p.m. ET Monday through Thursday, Friday from 8 a.m. to 3:30 p.m. ET or online at www.brooksfurnitureonline.com to receive a free replacement base. More info at www.recalls.org.
TABLET CHARGERS
Nokia is recalling Travel Charger Kits for Nokia Lumia 2520 Tablets sold nationwide from January 2014 to May 2014. The plastic cover on the chargerís exchangeable plugs can come loose and separate, exposing internal components that pose an electrocution hazard if touched while the plug remains in a live socket.
The recall includes the Travel Charger kit sold separately for the Nokia Lumia 2520 tablet, also called the AC-300 charger accessory kit. The kit includes four different plugs for use in electrical outlets in the U.S., U.K., EU and Australia.
Consumers should contact Nokia at (888)665- 4228 from 10 a.m. to 8 p.m. ET Monday through Friday or online at www.nokia.com for instructions on receiving a full refund. More info at www.recalls.org.
[Text copied; Recalls.org.]