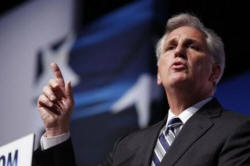 House Republican leader opposes Export-Import Bank renewal
Send a link to a friend Share
[June 23, 2014] By Eric Beech

WASHINGTON (Reuters) - The newly elected No. 2 Republican in the House of Representatives said on Sunday he opposed renewing the charter for the U.S. Export-Import Bank, which helps finance exports of U.S. goods and services.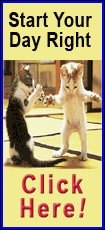 Representative Kevin McCarthy, the incoming House majority leader, told "Fox News Sunday" the bank's role should be taken over by the private sector. Asked if he would allow the bank's charter to expire at the end of September, McCarthy said: "Yes, because it's something that the private sector can be able to do."

The Export-Import Bank, which was established 80 years ago, backed $37.4 billion in exports in 2013.

Scrapping the bank would be a blow to Boeing, Caterpillar, General Electric and other U.S. companies that rely on Ex-Im financing to make sales in export markets where commercial lending is scarce.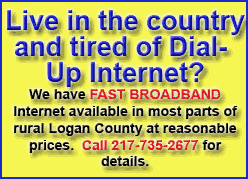 "The reality is that manufacturers of all sizes can't afford to be defenseless in today's global marketplace," said Linda Dempsey, vice president of international economic affairs for the National Association of Manufacturers business group.

"Allowing the Ex-Im Bank to close would be a gift to our competitors and would result in the loss of manufacturing in the United States," Dempsey said in a statement. "If Congress fails to take up a reauthorization bill, people are going to lose their jobs, businesses and supply chains around the country will be impacted, and constituents are going to want to know why."
Representative Eric Cantor, who steps down as majority leader on July 31 after losing a primary election this month, was a major supporter of the bank and helped get its charter renewed on 2012 in the face of conservative opposition.

Last month, the chairman of the House Financial Services Committee, Jeb Hensarling, called on fellow Republicans to oppose renewing the charter. He said the bank helps some companies at the expense of others.

Representative Steny Hoyer, the No. 2 Democrat in the Republican-controlled House, has said Congress should reaffirm its support for the bank as soon as possible to restore certainty.

(Additional reporting by Krista Hughes and Will Dunham; Editing by Jim Loney and Andrea Ricci)
[© 2014 Thomson Reuters. All rights reserved.]
Copyright 2014 Reuters. All rights reserved. This material may not be published, broadcast, rewritten or redistributed.