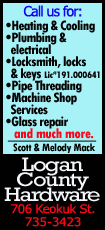 "They blew it open, and we helped them. They don't need any help," said Cleveland Indians manager Terry Francona, after his team's two errors led to Detroit's seven-run rally as the Tigers rolled to a 10-4 victory over the Indians on Sunday afternoon at Progressive Field.

Second baseman Ian Kinsler had three hits and first baseman Miguel Cabrera had two hits, including a home run and three RBIs, in the game, but it was their fifth-inning rally that led to the Tigers completing a three-game sweep of the weekend series. Detroit, which outscored Cleveland 21-12 in the sweep, has won four games in a row overall to move back into first place in the American League's Central Division.

"We played well here," said Detroit manager Brad Ausmus. "We're playing better, obviously, but I'm not going to make any declarations that anything is starting or finishing."

Right-hander Max Scherzer (9-3), who in his last start gave up 10 runs in four innings vs. Kansas City, held Cleveland to one run on six hits, with eight strikeouts and two walks.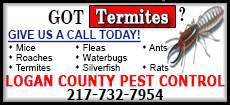 "We're playing good baseball right now," Scherzer said. "If we play good baseball and do the little things right, we're as good as any team in the American League. That's what we did this series."

Cleveland right-hander Josh Tomlin (4-5) took the loss, and took the brunt of Detroit's seven-run fifth. The Tigers blew the game open with that rally, sending 12 men to the plate. The first six batters in the inning all scored.

A solo home run in the first inning by Cabrera, his 13th, gave Detroit an early 1-0 lead. In the third inning Kinsler doubled and scored on a single by Cabrera to make it 2-0.

Detroit's monster fifth inning began with singles by Kinsler and center fielder Austin Jackson. Cabrera grounded to shortstop Asdrubal Cabrera, who bobbled the ball for an error. Instead of a force out or possible double play, the bases were loaded with no outs.

Designated hitter Victor Martinez then hit a fly ball that was dropped by center fielder Michael Bourn for the second error of the inning. Kinsler scored on the error, giving Detroit a 3-0 lead.

"When you give a team like that extra opportunities, you're going to pay for it," Francona said.

Right fielder J.D. Martinez made Cleveland pay by belting a two-run double to make it 5-0. Third baseman Nick Castellanos also doubled, scoring Victor Martinez and J.D. Martinez and extending the Tigers' lead to 7-0.

Tomlin was removed from the game after the hit by Castellanos. In four innings Tomlin was charged with eight runs (five earned) on eight hits, with five strikeouts and two outs. He refused to use the errors in the fifth inning as an excuse.

[to top of second column]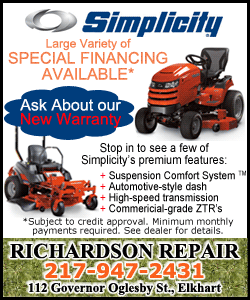 "I didn't do enough to limit the damage in that inning," he said. "That's on me. I've got to make better pitches."

Left-hander Kyle Crockett relieved Tomlin and gave up an RBI single to shortstop Andrew Romine, and Romine later scored the seventh run of the inning on Kinsler's second single of the inning.

"We were hanging in there, but that seven spot took the game out of our hands," Francona said.

Because of the errors, four of the seven runs that scored in the inning were unearned. Errors have been a major problem for the Indians all season. Third baseman Lonnie Chisenhall made a third error in the eighth inning. Cleveland has made 67 errors for the season, which easily is the most in the majors.

Trailing 9-0, the Indians scored a run in the bottom of the fifth on an RBI single by left fielder Michael Brantley. Their other runs came in a three-run ninth inning, on a two-run double by Brantley and an RBI single by Asdrubal Cabrera.

Detroit scored its last run in the sixth inning on an RBI double by catcher Mike Avila off right-hander Carlos Carrasco.

NOTES: Tigers LHP Phil Coke's save Saturday night was his first of the season and his first since April 1, 2013 at the Minnesota Twins. ... Tigers RHP Max Scherzer now has 948 career strikeouts, surpassing Jeremy Bonderman for 18th on the Tigers' all-time list. ... The Indians will begin an eight-game road trip Tuesday at the Arizona Diamondbacks, but with off days Monday and Thursday the team will use a four-man rotation for the first week of the trip.
[© 2014 Thomson Reuters. All rights reserved.]
Copyright 2014 Reuters. All rights reserved. This material may not be published, broadcast, rewritten or redistributed.