Illinois Green Economy Network (IGEN) Electric Vehicle Road Trip to include stops in Logan County

Send a link to a friend Share
[June 23, 2014] LOGAN COUNTY - From June 23-25, 11 Illinois community colleges involved with the Illinois Green Economy Network (IGEN) will engage in an Electric Vehicle Road Trip, to demonstrate the progress of the Illinois community colleges strengthening EV infrastructure (the "IL Community College EV Highway"), to promote further deployment of EV infrastructure, and to raise awareness about EV technology and the environmental issues that necessitate a move to a more sustainable transportation infrastructure.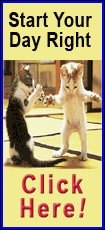 As part of the event, on Tuesday, June 24, Lincoln and Atlanta will host the EV participants as they travel through Logan County. The EV Road Trip Schedule calls for a stop at Lincoln City Hall at 11:30am where Mayor Keith Snyder will deliver brief remarks. The Road Trip will then head to Atlanta, where Mayor Fred Finchum will welcome the group at 12:15pm and provide them access to Atlanta's Level 2 Charger.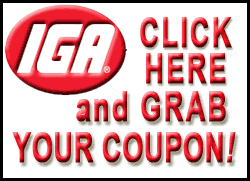 Event organizers hope the Road Trip event will ease the fears of potential EV consumers. "The electric vehicle has come a long way in just the last five years, but even as sales rise, some pesky problems persist," said Lewis and Clark Community College Director of Sustainability Nate Keener, lead organizer for the event. "Range anxiety and battery concerns, for example, continue to plague the mind of the potential electronic vehicle consumer. The fear of running out of charge and being stuck without a place to recharge keeps many people from purchasing. With this trip, we hope to chase away some of those fears and show that it actually is possible to drive great distances in electric and hybrid vehicles."
The EV Road Trip will start at the southernmost "charged" community college, i.e. the southernmost community college with an electric vehicle charge station - John A. Logan College in Carterville - and will proceed north toward the northernmost "charged" community college over the course of 3 days with a crew of 2-4 people that will rotate in and out of the car at strategic stops along the way.
The event will be videotaped and recorded for social media. People interested in following along with the road trip are encouraged to visit the IGEN Facebook and Twitter pages to track their progress as they publish periodic updates about their journey.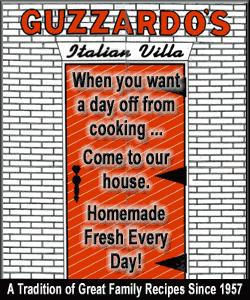 The effort is being supported by Illinois Governor's and Lieutenant Governor's Offices, the Illinois Office of Tourism, the Illinois Green Economy Network, the Lincoln/Logan County Development Partnership, Nissan, Chargepoint, and Green Wheels USA. Everyone in Logan County is invited to welcome the members of the EV Road Trip as they pass through our County.
For more information about the EV Road Trip, contact Nate Keener, Director of Sustainability at Lewis and Clark Community College at (618) 468-2782 or nkeener@lc.edu
The mission of the Lincoln/Logan County Development Partnership is to work together to enhance the economic prosperity and quality of life in Logan County. The Partnership Board meets the last Monday of each month.
[Text received; BILL THOMAS, INTERIM EXECUTIVE DIRECTOR, LINCOLN AND LOGAN COUNTY DEVELOPMENT PARTNERSHIP]