"We think we can get the unemployment rate considerably lower and still not have an inflation problem," William Dudley, president of the New York Federal Reserve Bank, told a Puerto Rico accounting group.

In May, the U.S. jobless rate stood at 6.3 percent, the lowest level since the end of 2008, and unchanged from April. Inflation has been running below the Fed's 2 percent goal, although some recent readings have been firmer.

"The market expectations are that the Federal Reserve will start to raise short-term interest rates around the middle of 2015 - that sounds to me like a reasonable forecast," said Dudley after a speech in which he warned that Puerto Rico's growing debt load may be unsustainable. "But, you know, forecasts often go astray."

Dudley, who as chief of the New York Fed holds a permanent vote on the U.S. central bank's policy-making panel, speaks from experience: Over the past several years, the Fed has been frequently overly optimistic about economic growth prospects.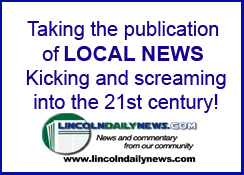 At the same time, the Fed has underestimated how quickly unemployment will drop.

Dudley's comments, which often reflect dominant sentiment at the Fed, suggest the central bank is in no hurry to raise rates from their current near-zero level once it winds down its bond-buying stimulus later this year.

Traders of short-term interest-rate futures expect the Fed to begin raising rates in June 2015.

Speaking at Stanford University, San Francisco Fed President John Williams said he is "pretty optimistic" about the mid-term economic outlook.

"We are about two years off from being an economy that's at full employment, back to normal, and inflation back to normal levels," Williams said.

Williams, whose views are often in sync with those of Fed Chair Janet Yellen, said signs point to inflation rising from current low levels but remaining "well within the range of what the Fed is looking for."
Charles Plosser, the hawkish chief of the Philadelphia Fed, said at yet a different venue that he had "growing concerns that we may have to adjust our communications in the not-too-distant future. Specifically, I believe the forward guidance in the statement may be too passive."

Plosser's comments reflect concern among a minority at the Fed that the Fed may dally too long before raising rates, allowing inflation to spiral upwards out of control. Dudley made it clear on Tuesday that he did not share those concerns.

"In the current environment, it is still very, very appropriate to continue to follow a very accommodative monetary policy because we're making progress toward our objectives but we have not yet reached our objectives," Dudley said.

(Reporting by Reuters in San Juan, Puerto Rico, and Lisa Lambert and Howard Schneider in Washington; Writing by Ann Saphir; Editing by Leslie Adler and Jan Paschal)
[© 2014 Thomson Reuters. All rights reserved.]
Copyright 2014 Reuters. All rights reserved. This material may not be published, broadcast, rewritten or redistributed.