Incentives needed to address falling U.S. savings rate: study
Send a link to a friend Share
[June 25, 2014] By Moriah Costa
WASHINGTON (Reuters) - Greater incentives including expanding private-sector retirement programs are needed to encourage Americans to step up saving and curb the nation's dependence on foreign investors, according to a study released on Tuesday.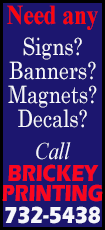 The household savings rate, which has been declining since 1984, when Americans were putting aside 10.7 percent of their after-tax income, is on track to fall to 3 percent in the 2030s from the current 4 percent, according to an Oxford Economics study.

The British-based data analysis firm warned that Americans would have to work longer, lower their standard of living or risk running out of money in retirement if they didn't begin to save more.

"To create the strong investment (and) labor recovery that we want to see in the U.S., that's going to need to be matched by savings by U.S. households if it's going to be truly sustainable and retirees are not in part increasing dependence on government for their well-being," Oxford Economics Chief Executive Officer Adrian Cooper said at a conference in Washington.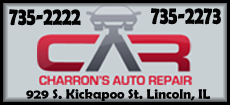 "Sadly, that's not the direction we're heading in right now," he added.

Lower-income households would need to save about 21 percent more pre-tax income to support an "adequate" standard of living, according to the study. The top 25 percent of households would only need to save 0.15 percent more.

Unless the savings rate increases to between 5 percent and 9 percent of gross domestic product, the United States would have to continue borrowing from foreign investors to keep the range of investment at an optimal 20 percent to 25 percent of GDP, the study said.
It recommended encouraging savings through payroll deductions. While larger companies offer 401(k) retirement plans that are funded in part by payroll deductions, smaller firms are less likely to do so.

It also said automatically enrolling employees in savings plans would be helpful, as would providing matching employer contributions.

(Reporting by Moriah Costa; Editing by Paul Simao)
[© 2014 Thomson Reuters. All rights reserved.]
Copyright 2014 Reuters. All rights reserved. This material may not be published, broadcast, rewritten or redistributed.