Patent win helps Shire as AbbVie plots next bid move
Send a link to a friend Share
[June 25, 2014] By Ben Hirschler
LONDON (Reuters) - Shire, which has spurned a $46 billion takeover offer from U.S. group AbbVie as inadequate, has a new reason to argue it is worth more after a U.S. court backed patent claims on its top-selling drug Vyvanse.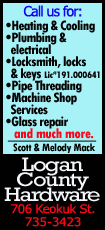 The summary judgment in Shire's favor, handed down by the U.S. District Court for the District of New Jersey, blocks five generic drug manufacturers from launching cheap copies of the hyperactivity drug before 2023, unless they win the case on appeal.

Although many analysts had assumed the patents would hold, the ruling that Shire's claims protecting its medicine were both infringed and valid removes an uncertainty, and shares in the London-listed group rose more than 1 percent on Wednesday.

AbbVie is now preparing its next move, after having three separate takeover approaches rejected.

The U.S. company - eager to buy Shire to cut its tax bill and diversify its drug portfolio - is weighing an increased bid, but plans first to talk to Shire shareholders to explain its case and get their feedback on valuation, according to a person familiar with the matter.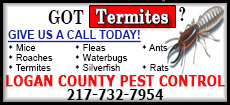 AbbVie is keen to set out the strategic rationale for the deal, as well as the tax benefits of redomiciling in the UK, and the senior management led by Chief Executive Richard Gonzalez could present to investors as early as this week, he added.

Officials at AbbVie declined to comment on the company's plans.

Shire CEO Flemming Ornskov said on Monday he was happy for the company to be sold at the right price, if the board recommended it, as he set out a detailed case as to why the last AbbVie offer of just over 46 pounds in cash and shares fell far short.

Shire expects its sales to more than double to at least $10 billion a year by 2020, fueled by existing and new drugs - including an important contribution from Vyvanse, which is also being studied as a treatment for binge eating in addition to attention deficit hyperactivity disorder.

Investors believe AbbVie will have to raise its offer to win over Shire, with analysts at both Jefferies and Barclays arguing the U.S. company could make a Shire deal pay at a price of up to 55 pounds a share, or $55 billion. Some shareholders have also made clear they are looking for a price above 50 pounds.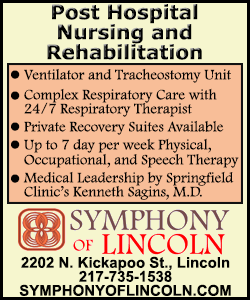 Shares in Shire, which hit a all-time high on Friday after news of AbbVie's takeover offers emerged, gained 1.2 percent to 44.55 by 0755 GMT, while the European drugs sector slipped 0.6 percent.

Shire said the New Jersey court case meant generics companies Actavis, Amneal, Mylan, Roxane and Novartis's Sandoz unit cannot launch until Shire's patent cover ends in 2023, unless they win the case at appeal, the London-listed company said.

To appeal successfully, the companies would have to overturn rulings for each of 18 different patent claims, it added.

"We are extremely pleased with the court's ruling, which affirms Shire's belief that it has strong patents protecting Vyvanse," Ornskov said in a statement.

(Editing by Jane Merriman)
[© 2014 Thomson Reuters. All rights reserved.]
Copyright 2014 Reuters. All rights reserved. This material may not be published, broadcast, rewritten or redistributed.