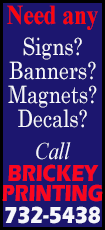 More than half a billion people are expected to be living with diabetes by 2035, up from 382 million now, according to the International Diabetes Federation. Most sufferers have type 2 diabetes - linked to obesity and lack of exercise - and the epidemic is spreading as more people in the developing world adopt Western, urban lifestyles.

Schultz, 53, was promoted to Novo Nordisk deputy chief executive in January from his previous role as head of sales and production. He is in the running to succeed 59-year-old Chief Executive Lars Rebien Sorensen, whose contract ends in 2019.

"Today we handle more than 20 million patients. In 10 years, hopefully will treat about 40 million patients," Schultz said in an interview at the firm's new 1 billion crown ($182 million) headquarters in Bagsvaerd on the outskirts of Copenhagen, a spiral complex inspired by the shape of an insulin molecule.

"We expect to continue to increase (revenue) by around 10 percent per year over the next 10 to 20 years," he said.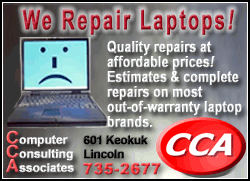 If Schultz is right then 2014, which could be a weak year for Novo Nordisk after it lost two contracts to supply a U.S. pharmacy group, would only be a blip. Its sales growth of 7 percent year-on-year in local currency terms in the first quarter marked the first time the company had failed to post double-digit growth in 48 quarters.

Schultz said Novo Nordisk's revenue could grow even faster than 10 percent a year if it won U.S. approval of its long-lasting insulin drug Tresiba and liraglutide for the treatment of obesity.

"If we get both approvals, we will be able to increase our global share of the diabetes market," he said.

A U.S. Food and Drug Administration advisory panel is due to give a preliminary recommendation on liraglutide in September, while Novo Nordisk is still carrying out studies on Tresiba.

With an annual growth rate of 10 percent, the company, which had a turnover last year of 83.6 billion crowns compared with 78 billion crowns in 2012, would post revenue of well above 200 billion crowns in 2024.

Analyst Soren Lontoft from Sydbank said Novo Nordisk's forecast was realistic.

"It is difficult to predict the future, but the foundation for 10 percent growth per year is actually there. In markets where Novo has a good position, such as China, India and Mexico, the number of diabetics is set to explode in the coming years, and more will be able to afford treatment," he said.

Schultz, who joined Novo Nordisk in 1989 as an economist, said he believed diabetes would continue to be the firm's main area of business and account for around 80 percent of revenue.

"No matter how well we do in other areas, it's hard to imagine new areas achieving the same growth rate as the diabetes care market," said the deputy CEO, sporting a blue shirt, without a tie, and cufflinks bearing Novo Nordisk's Apis bull logo.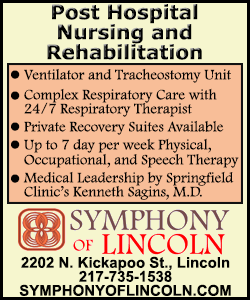 DIABETES PILL

Novo Nordisk faces growing competition in the non-insulin diabetes market but Schultz said its popular so-called GLP-1 product Victoza, which has about 71 percent of the global market for such drugs, remained the "gold standard".
GLP-1 (Glucagon-like peptide-1) drugs work by stimulating the release of insulin when blood-sugar levels become too low.
Schultz played down the threat from GlaxoSmithKline's newly launched once weekly GLP-1 drug Tanzeum, which is 40 percent cheaper than high-dose Victoza in the United States but does not lower blood-sugar levels as much, although he viewed Eli Lilly's dulaglutide as a more serious competitor.

Novo hopes to consolidate its position by developing a tablet version of such medicines, which are currently given by injection.

An oral pill version would mark a step change in therapy by making treatment far more convenient, opening a major new market. If a GLP-1 pill is to make it to the market in the current decade, the odds are it will be owned by Novo Nordisk.

Lilly has recently also expressed interest in oral GLP-1s but Schultz said rivals would struggle to catch up with Novo which already has a drug, NN9924, in mid-stage trials.

"I think it will be very difficult for competitors to catch up with us in this regard (oral GLPs)," said Schultz, who is also a member of the board of famous toymaker LEGO.

Making an oral form of such drugs is far from simple and a key hurdle is to ensure that the medicine is adequately absorbed in the body.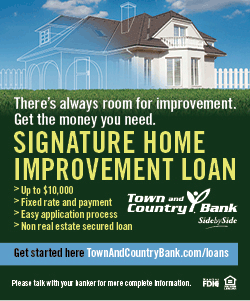 Novo is also working on an oral version of insulin but that is at an earlier stage, with a decision about progressing into Phase II testing to be made in 2015.

Novo shares are up 27 percent this year while the main Copenhagen blue chip index in Copenhagen is up 19 percent.
The stock hit a record 265.3 crowns earlier this year, about 33 percent above its level at the end of 2013. The shares currently trade at 23 times expected earnings against a sector average of about 17, according to Thomson Reuters data.

($1 = 5.4845 Danish crowns)

(Additional reporting by Ben Hirschler; Editing by Pravin Char)
[© 2014 Thomson Reuters. All rights reserved.]
Copyright 2014 Reuters. All rights reserved. This material may not be published, broadcast, rewritten or redistributed.