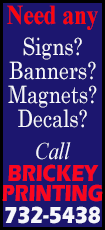 Marlon Byrd and Cody Asche provided it.

Byrd hit a two-run homer and Asche doubled home two runs Tuesday night as the Phillies beat the Miami Marlins 7-4.

Shortstop Jimmy Rollins had two hits and reached base four times for the Phillies, who ended a three-game losing streak.

Philadelphia manager Ryne Sandberg thought Byrd's homer, in a three-run first inning, was especially important.

"It makes a big difference, getting runs up on the board," Sandberg said. "It sets a tone, that we're going to score runs."

Philadelphia was shut out in its two previous games in Citizens Bank Park, including Miami's 4-0 victory Monday. The Phillies have been blanked 10 times this season, eight of those coming at home. That is the most they have been shut out in their own ballpark since 1990, when they still played in Veterans Stadium.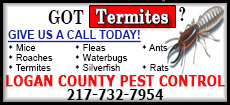 They began Tuesday's game 27th in the major leagues in home batting average (.229), on-base-plus-slugging percentage (.362), slugging percentage (.659) and runs per game (3.5). They were 28th in on-base percentage (.297).

However, the first-inning shot by Byrd, the right fielder, got things started. It was his 13th homer of the season. Asche, the third baseman, highlighted a three-run sixth with his double as Philadelphia moved in front 7-2. The Phillies, who had seven hits, took advantage of four wild pitches, two walks, two hit batters and two errors by the Marlins.

First baseman Garrett Jones hit a two-run homer for Miami, which lost for the fifth time in seven games.

Phillies starter David Buchanan (4-3) earned his third straight victory despite needing 94 pitches (47 strikes) to get through five innings. He allowed two runs and six hits, struck out two and walked four.

Jonathan Papelbon, the last of six Philadelphia pitchers, pitched a scoreless ninth to earn his 18th save.

Miami left-hander Andrew Heaney, making his second major league start, fell to 0-2. He worked five-plus innings and allowed five runs and four hits while striking out five and walking two. He also hit a batter and threw two wild pitches.

"He made a mistake to Byrd," Marlins manager Mike Redmond said, "but there was a lot to like. ... For a young guy, he hung in there and competed. He changed speeds well, and I really like his change-up."

Heaney said his problem was rather simple.

"They were looking for something in the middle (of the plate)," he said, "and I was throwing (in the) middle."

The Phillies, scoreless in their previous 21 innings at home, broke through in the bottom of the first. Heaney hit Rollins with an 0-2 pitch, and one out later, second baseman Chase Utley walked. Rollins and Utley then executed a double-steal, and Rollins continued home when catcher Jarrod Saltalamacchia threw wildly to third.

[to top of second column]
With two outs, Byrd blasted Heaney's 1-2 fastball into the center-field seats, making it 3-0.
The Marlins scored a run on Utley's error in the second, but the Phillies answered with one in their half, when center fielder Ben Revere lashed a one-out triple and scored on a wild pitch.

Miami cut it to 4-2 on third baseman Casey McGehee's sacrifice fly in the fifth.

Philadelphia's Tony Gwynn Jr., reinstated earlier in the day from the bereavement list following the death of his father, Hall of Famer Tony Sr., pinch hit in the eighth inning and was accorded a standing ovation by the crowd.

Sandberg called it "a special moment." The younger Gwynn said it was "pretty awesome" and "much appreciated by the Gwynn family."

Tony Jr., seated in the Phillies clubhouse after the game and surrounded by reporters, went on to say that the support from those in his hometown of San Diego, as well as his teammates, has been special.

Then his voice caught.

"Excuse me," he said.

He bowed his head. The tears flowed.

"Needless to say, it's been nice," he said.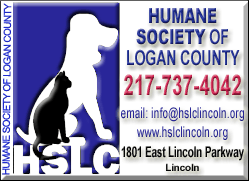 NOTES: The Phillies signed OF Grady Sizemore to a minor league deal. The 31-year-old veteran was released by Boston on June 18 after hitting .216 in 52 games for the Red Sox. He will report to Triple-A Lehigh Valley on Thursday. ... While activating Gwynn, Philadelphia placed C Wil Nieves on the 15-day disabled list (retroactive to June 19) with a strained quadriceps muscle. ... Phillies 2B Chase Utley continues to lead the National League All-Star voting at his position with 2,090,110 votes. Pittsburgh 2B Neil Walker is second with 1,328,959 votes. ... Miami 3B Casey McGehee notched his 10th game-winning RBI when he doubled home two runs in the first inning of Monday's 4-0 victory over the Phillies. That equals the third-most game-winning RBIs in the majors. ... Miami RF Giancarlo Stanton is fourth among outfielders in NL All-Star voting, with 2,130,959. Los Angeles OF Yasiel Puig (2,468,376), Pittsburgh CF Andrew McCutcheon (2,461,722) and Milwaukee OF Carlos Gomez (2,409,860) lead the vote-getters at that position.
[© 2014 Thomson Reuters. All rights reserved.]
Copyright 2014 Reuters. All rights reserved. This material may not be published, broadcast, rewritten or redistributed.