Enterprise plans to export condensate soon, others may follow suit
Send a link to a friend Share
[June 26, 2014] By Kristen Hays
HOUSTON (Reuters) - Enterprise Products Partners can start exporting a minimally processed form of very light crude oil any time, a spokesman said on Wednesday, after U.S. officials told the company it does not need a special license.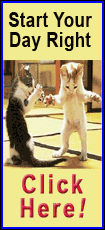 Pioneer Natural Resources said it received a similar ruling from the U.S. Department of Commerce's Bureau of Industry and Security. Other companies said that means they may now also be able to export processed condensate.

Enterprise has infrastructure that can export processed condensate from its massive Houston storage facility and docks in nearby Texas City and Freeport, spokesman Rick Rainey said. He declined to say when exports would begin.

The condensate in question has long been run through equipment known as stabilizers that shave off volatile natural gas liquids and remove contaminants like hydrogen sulfide in order to meet pipeline specifications.

Industry executives said the ability to export processed condensate would lift sagging prices and ease a domestic condensate glut.

"This will change the whole condensate marketing landscape," said Josh Weber, senior vice president at Howard Energy Partners, a Texas company building a 10,000 barrels-per-day stabilizer in the Eagle Ford shale near Corpus Christi.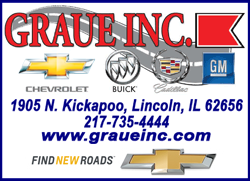 Most refineries in the U.S. Gulf Coast are built to run heavier crudes from Canada or Venezuela. Several refiners have added special units to increase light-crude processing, but most have not.

Consultancy RBN Energy says U.S. condensate production grew to 1 million barrels per day last year from 300,000 barrels per day (bpd) in 2010, and is projected to rise by another 600,000 bpd in the next five years.

More than half of that output comes from the Eagle Ford, where crude production is forecast to reach 1.43 million bpd in April, says the U.S. Energy Information Administration.

Dozens of stabilizers dot the Eagle Ford. The tall, cylindrical towers range in size from 500 bpd to an 80,000 bpd tower near Gardendale, Texas, owned by Plains All American Plains is expanding that stabilizer to 120,000 bpd.

STABILIZERS VS. SPLITTERS

Stabilizers are simpler and cheaper to build than condensate splitters, which split the oil into components like naphtha and distillates that can be freely exported under U.S. laws that otherwise prohibit crude exports without a license.

Analysts said the Commerce Department's actions may have made splitters obsolete before they even start up.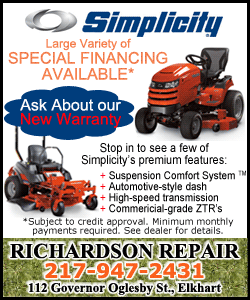 "It makes the investment case for a greenfield condensate splitter much less compelling," said Clarkson Capital Markets analyst Matthew Phillips.
Several companies have been building or planning new splitters along the Texas Gulf Coast, often for customers that have already agreed to buy all the output.

That includes Kinder Morgan Energy Partners' 100,000 bpd splitter slated to start up in November. BP Plc is under contract to take all output from the $370 million project.
Splitter components include jet fuel, which BP supplies to the U.S. military, and blendstocks that refiners at home and abroad use for motor fuels.

Magellan Midstream Partners may end up exporting condensate from stabilizers and its own splitter.

It has a long-term contract with Trafigura for a 50,000 bpd splitter in Corpus Christi slated to open in 2016.

In addition, Magellan's 100,000 bpd Double Eagle condensate pipeline, a joint venture with Kinder Morgan, moves stabilized condensate to the company's Corpus Christi terminal.

"With the terminal's multiple existing ship berths that can accommodate large vessels, we are positioned to serve the export market if it develops," spokesman Bruce Heine said.

(Additional reporting by Swetha Gopinath in Bangalore and Tim Gardner in Washington; Editing by Terry Wade and David Gregorio)
[© 2014 Thomson Reuters. All rights reserved.]
Copyright 2014 Reuters. All rights reserved. This material may not be published, broadcast, rewritten or redistributed.