Detroit bankruptcy judge rejects big-ticket creditor claims
Send a link to a friend Share
[June 26, 2014] DETROIT (Reuters) - Detroit is off the hook for $150 million to buy garbage trucks that one resident claimed or to compensate a California man $1 trillion for the loss of nuclear research materials, a U.S. Bankruptcy Court judge ruled on Wednesday.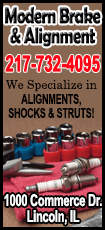 Judge Steven Rhodes, who is overseeing the city's historic bankruptcy case, agreed with the city's objections to claims filed by some individual would-be creditors.

The city characterized the claim for $1 trillion by Albert O'Rourke of Oceanside, California, as frivolous. O'Rourke said the city had lost or destroyed "Manhattan Project" nuclear research materials housed in property he owns in Detroit. The claim amount was based on the price tag for building various nuclear weapons and devices related to the missing materials.
As for Lucinda Darrah, who requested the $150 million to purchase garbage trucks so residents can manage their own trash disposal and later amended her claim to $450 million for compensation for harmful pollution from a city incinerator, the judge suggested she consult a lawyer on how to substantiate her claims.

Late on Tuesday, Rhodes rejected claims by Rickie Allen Holt on behalf of the Aboriginal Indigenous Peoples for $7 billion in damages because Detroit failed to secure the peoples' "expressed permission" to file for Chapter 9 municipal bankruptcy in July 2013.
Wednesday's hearing came as Detroit's case heads toward the Aug. 14 start of trial during which the city will defend the fairness and feasibility of its plan to exit bankruptcy after adjusting $18 billion of debt owed mostly to customary creditors such as pension funds, bondholders and businesses.

(Reporting by Cherie Curry; Additional reporting by Karen Pierog in Chicago; Editing by Dan Grebler)
[© 2014 Thomson Reuters. All rights reserved.]
Copyright 2014 Reuters. All rights reserved. This material may not be published, broadcast, rewritten or redistributed.