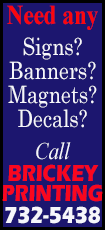 Yankees 5, Blue Jays 3

Mark Teixeira hit a two-run homer and drove in three runs while Hiroki Kuroda pitched into the seventh inning as the New York Yankees defeated the Toronto Blue Jays.

Kuroda (5-5) allowed eight hits, two walks and three runs in 6-1/3 innings to win for the first time in his last five starts.

Teixeira, the Yankees first baseman, capped a four-run third with a two-run homer to provide a 4-1 lead over the Blue Jays.

- -

A's 8, Mets 5

First baseman Brandon Moss hit a two-run homer in the first inning and left fielder Yoenis Cespedes delivered a three-run double in the second as the Oakland Athletics beat the New York Mets.

Coco Crisp finished 3-for-5 with a fourth-inning solo homer and two runs scored for the A's.

- -

Brewers 9, Nationals 2

Home runs by second baseman Scooter Genentt and left fielder Khris Davis helped the Milwaukee Brewers to victory over the Washington Nationals.

Both home runs came off Washington ace Stephen Strasburg (6-6), who went just 4-2/3 innings and gave up seven runs, eight hits and a season-high three walks.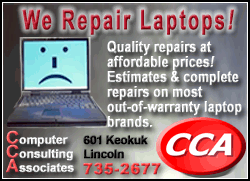 - -

Rays 5, Pirates 1

Amid trade rumors, David Price tossed a five-hit gem as Tampa Bay downed the Pittsburgh Pirates.

In striking out 11, Price became the first since Johan Santana in 2004 to post five consecutive double-figure strikeout games.

He improved to 6-7 this season, going 8-1/3 innings and walking just one.

- -

Cardinals 9, Rockies 6

The St. Louis Cardinals overcame one big inning against starter Marco Gonzales in his major league debut, coming from behind to beat the Colorado Rockies.

Trailing by four runs after the fourth inning, the Cardinals scored five times in the final three innings.

The 22-year-old Gonzales pitched five innings and gave up five runs and seven hits with two walks and three strikeouts.

- -

Marlins 3, Astros 2

Henderson Alvarez won his third straight decision and catcher Jarrod Saltalamacchia drove in two runs as the Miami Marlins beat the Philadelphia Phillies.

Left fielder Marcell Ozuna and third baseman Casey McGehee had two hits each for the Marlins.

- -

Reds 4, Cubs 1

Matt Latos tossed seven strong innings, Jay Bruce went 2-for-4 with two doubles and an RBI as the Cincinnati Reds beat the Chicago Cubs.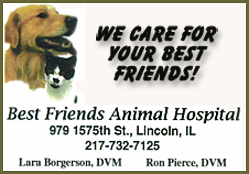 Latos (1-0) allowed one run on five hits in seven innings.

He struck out five and did not walk a batter while lowering his earned-run average to 2.89.

- -

Braves 4, Astros 0

Left-hander Alex Wood returned from Triple-A Gwinnett to pitch seven shutout innings and, backed by left fielder Justin Upton, led the Atlanta Braves to a win over the Houston Astros.

Braves left fielder Upton drove in three runs and older brother B.J. doubled and scored on a Tommy La Stella groundout in the eighth.

- -

Dodgers 5, Royals 4

Catcher A.J. Ellis was hit by a pitch with the bases loaded in the eighth inning to bring home the go-ahead run while second baseman Dee Gordon stroked four hits as the Los Angeles Dodgers edged the Kansas City Royals.

Royals' reliever Wade Davis (5-2) gave up his first run since April 23 and 20 appearances to take the loss.

His scoreless streak ended at 22-1/3 innings.

- -

[to top of second column]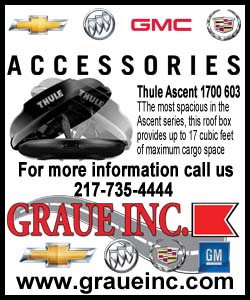 Tigers 8, Rangers 6

The Detroit Tigers ran their winning streak to six games with a victory over the Texas Rangers.

The Rangers continued their slide, with their seven successive loss.

Miguel Cabrera, Victor Martinez and J.D. Martinez all had two RBIs each for Detroit.

- -

Giants 4, Padres 0

San Francisco's Tim Lincecum pitched his second career no-hitter and second against the San Diego Padres to lead the Giants to victory.

Lincecum recorded his seventh career shutout and 10th career complete game, striking out six and walking only one. He also went 2-for-3 with a walk at the plate, collecting his second and third hits of the season and scoring his first two runs.

Lincecum threw his first career no-hitter last season against San Diego on April 13, 2013, at Petco Park, striking out 13 and walking four in a 9-0 Giants victory.

- -

Angels 6, Twins 2

Garrett Richards gave up two runs on four hits in 7-1/3 innings to lead the Los Angeles Angels to a win over the Minnesota Twins.

Richards (8-2) has been the league's best pitcher in June, improving to 4-0 with a 1.05 ERA (4 earned runs in 34-1/3 innings) in five starts.

- -

Red Sox 5, Mariners 4

Clay Buchholz made his first start since May 26 having spent nearly a month on the disabled list with a hyperextended knee and pitched 7-1/3 innings allowing four earned runs.

Boston designated hitter David Ortiz went 2-for-4 with a home run and three RBIs, while right fielder Daniel Nava added three singles and an RBI.

Kyle Seager went 3-for-4 with a solo home run for the Mariners.

- -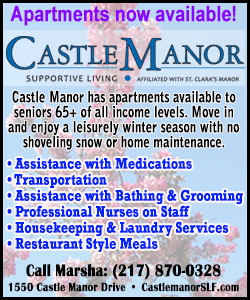 Orioles 5, White Sox 4 (12 innings)

After Baltimore's Nelson Cruz hit a game-tying grand slam in the eighth inning, the Orioles picked up the victory over the Chicago White Sox on a wild pitch by right-hander Daniel Webb in the 12th.

Cruz is tied with Toronto first baseman Edwin Encarnacion for the major league lead with 24 home runs.

- -

Indians 6, Diamondbacks 1

Yan Gomes and Michael Brantley hit bases-empty home runs, and right-hander Corey Kluber threw seven scoreless innings in the Cleveland Indians' victory over the Arizona Diamondbacks.

Kluber (7-5) gave up four hits, walked one and struck out eight and also collected his first major league hit, a single in the fourth inning. (Compiled by Jahmal Corner)
[© 2014 Thomson Reuters. All rights reserved.]
Copyright 2014 Reuters. All rights reserved. This material may not be published, broadcast, rewritten or redistributed.