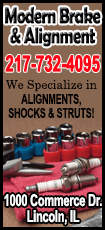 But with right-hander Stephen Strasburg on the mound for Washington and Milwaukee manager Ron Roenicke resting three of his top hitters, the odds were leaning toward the Nationals finishing off a three-game sweep of the Brewers.

So much for baseball logic.

Second baseman Scooter Gennett hit a grand slam and left fielder Khris Davis belted a solo shot as the Brewers tagged Strasburg for seven runs and snapped a two-game losing streak with a 9-2 victory over the Nationals.

"That's why I tell you guys I can't figure it out," Roenicke said. "You just don't know what's going to happen. Scooter, huge at-bat. Before that, those were all really good at-bats to load the bases up. Happy to see Khris Davis with some good at bats today. Lyle had some good at-bats. We did a nice job offensively."

Roenicke gave the team's leading hitter, catcher Jonathan Lucroy, the day off along with third baseman Aramis Ramirez and right fielder Ryan Braun, who has been mired in a monthlong funk. That left light-hitting veteran Lyle Overbay to play first with utility man Elian Herrera and backup catcher Martin Maldonado rounding out the lineup.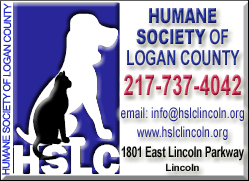 Still, the moves paid off as the Brewers collected 13 hits for the game -- eight of them off Strasburg (6-6), who lasted just 4 2/3 innings.

"They're a free-swinging team," Strasburg said. "They're going to run in to balls, so I missed my spot obviously, but that's just kind of how it is right now."

Milwaukee also got a boost from right-hander Marco Estrada, who had been on the verge of losing his spot in the rotation after a long run of home run-filled outings.

He had allowed 19 home runs in his last 10 starts but kept the ball in the park for just the second time this season and held Washington to two hits while covering 6 1/3 badly needed innings for Milwaukee, which used six relievers to cover 10 innings the night before.

"I didn't care what the score was -- obviously, you want to win -- but after a night like last night, you just want to give the team innings," Estrada (7-4) said. "The guys came out with a lot of energy, they swung the bat really well and scored a lot of runs and it just made my job just a little bit easier."

Washington also was short on arms and when Strasburg made an early exit turned to rookie right-hander Taylor Hill to close out the game.

[to top of second column]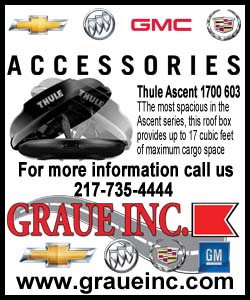 Hill allowed two runs and five hits in 3 1/3 innings and had his first big league strikeout when he fanned Davis to close out the sixth.

"We were limited, so we were hoping (Strasburg would) go further, but Hill threw the ball good," Nationals manager Matt Williams said. "He saved our bullpen today."

Washington took advantage of four Estrada walks and a wild pitch to generate its early offense, taking a 1-0 lead when first baseman Adam LaRoche, who led off the second inning with a walk, scored on right fielder Nate McLouth's fielder's choice.

Gennett gave Milwaukee a 4-2 lead with a grand slam in the bottom of the inning.

After the Nationals cut the deficit to one with an RBI double from shortstop Ian Desmond in the fourth, Davis belted Strasburg's first offering to left-center field for his 14th home run of the season in the bottom of the inning.

Davis and Gennett finished with two hits apiece.

NOTES: After using six relievers to cover 10 innings Tuesday night, Milwaukee optioned RHP Mike Fiers to Triple-A Nashville on Wednesday and recalled RHP Alfredo Figaro. ... The Nationals also made a move, summoning RHP Taylor Hill from Triple-A Syracuse and designating INF Greg Dobbs for assignment. ... Washington continues a seven-game road trip Thursday at Wrigley Field, where the Nationals will send RHP Doug Fister to the mound in the opener of a four-game series with the Cubs. ... Milwaukee opens a four-game set with Colorado at Miller Park on Thursday with RHP Wily Peralta taking on LHP Christian Friedrich.
[© 2014 Thomson Reuters. All rights reserved.]
Copyright 2014 Reuters. All rights reserved. This material may not be published, broadcast, rewritten or redistributed.