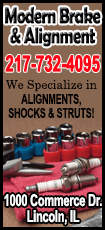 The latter proved to be the most difficult decision, with the council ultimately deciding they would table the vote until they could further research and understand how the changes would impact local homeowners, contractors and realtors.

This topic first came to the council in May. Building and Safety Officer John Lebegue told the council then that the city was using the BOCA (Building Officials Code Administrators) National Building Code, but he felt it would be better if they switched to using the International Building Codes as their guide. He explained the IBC was more up to date with current construction issues, but he said there were portions of the code he felt needed to be modified to specifically meet the needs of local contractors and the city.

Lebegue had gone through the IBC documents and provided the council with changes he wished to make to the code to make it specific to Lincoln.

The council was scheduled to vote on this topic on the 16th, but it was requested that it be tabled. The reason for the postponement was that some of the aldermen said they had heard from local realtors and contractors that they had not known about the pending changes.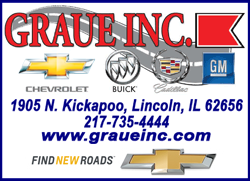 This week, those who attended the meeting were primarily local realtors including representatives from Bock & Associates, Brady Realtors, ME Realty, Werth Realty, and the Logan County Board of Realtors. Also in attendance was Neil Malone with the Illinois Association of Realtors.

Dan Bock was the first to come to the speaker's table. He had a list of concerns about the new codes. He went through each concern. When he finished, Lebegue responded to each one.

Sprinklers in new home construction

The first issue for Bock was the requirement to have a sprinkler system incorporated into new home construction. The new code calls for sprinklers to be installed over gas furnaces and water heaters.

Bock said he had talked to Illinois American Water and learned that sprinkler systems have to be installed with separate water lines and connections. He said these designated fire lines were considered by Illinois American Water as an additional service into the home at an additional $35.00 per month, which would double the homeowner's water utility bill.

In addition, fire lines have no shut-off, Bock said. He voiced concern for the community 'snow birds" who leave Lincoln during the winter months. He said with no shut off, in extreme cold, these lines that he indicated would have to be in the attic of the home, and could freeze and break leaving the homeowner with a large mess when he or she returned home in the spring.

Lebegue's response: Not calling for a fire line system; so, no dedicated water lines are needed

Lebegue said what he was asking for is a single head sprinkler over gas powered furnaces and water heaters. The line can be a part of the home's potable water system and can be installed with a sprinkler head and a separate shut-off valve. He said there would be no additional utility costs because it would not have to be a dedicated fire line.

2-by-4-inch versus 2-by-6-inch studs in plumbing walls

Bock said he didn't understand why this change was needed. He said the smallest room in most houses is the bathroom. In that room, there could be three water lines in three walls. Switching the requirement from 2-by-4-inch versus 2-by-6-inch wall studs would shrink the overall size of the bathroom. He said it made no sense to make this change for a 5/8" water line.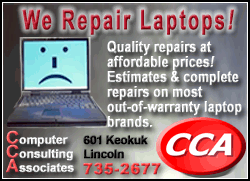 Lebegue's response: This rule pertains to vents, not water lines

Lebegue said this rule was calling for a 6-inch stud in walls where there are plumbing vents such as vents for toilets. He said those pipes are typically 2-inches in diameter. When a 2 inch hole is cut into 4 inch wide studs, he said the strength of the stud is almost fully diminished. He noted an example where a homeowner hung a cabinet over the toilet and the entire bathroom wall collapsed. He said this was also a serious concern if that same wall is a load bearing wall.

He also noted that the requirement for the 6-inch stud would not be for every wall in the bathroom, so it would not diminish the overall size of the room all that much.

Miscellaneous concerns

At this point, Bock said there were a number of new rules that made no sense to him, and because he doesn't understand them, he cannot support them.

He said that in 2014, there had been two new houses built. He said in the last six years the houses built in the city number six, four, three, two and one. He said if one each year was a building-trades house and one was a Habitat for Humanity house, then this was an indication that there were very few houses being built for people who move here. He said the last thing the city should be doing was increasing the cost of new construction.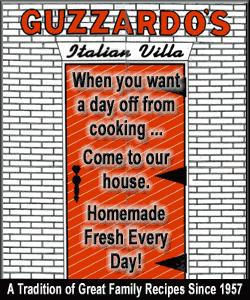 Knob and tube wiring


Editor's note: [Knob and tube wiring was one of the first electrical wiring systems to be installed in homes. The standard practice began in the 1880s and continued in home construction through the 1930s. The practice included using ceramic "knobs" and "tubes" to position and secure live wire in ceilings and walls. With the city of Lincoln having many older homes, there are cases of knob and tube wiring still being the primary electricity conveyors.]

Bock said he wanted to know who was responsible for determining that a home with knob and tube wiring was unsafe to occupy. He said his concern was for the older population who live in older homes. These are people he said who could not afford to replace the knob and tube wiring if they were having no problems with it. If the city code officer determines the house is unsafe to occupy, those are the people who will end up on the street.
Lebegue's response: Knob and Tube can't handle today's usage

Lebegue said back when knob and tube was introduced, there weren't many electrical appliances being used. Therefore, it was sufficient for the load it was carrying. In today's modern homes that is completely different. He noted the appliances used in the kitchen alone sometimes require four to five circuits. Old knob and tube wired homes have lots of issues, with kitchen appliances in particular.

Lebegue noted as examples of problems - he's seen homes where a microwave won't run in the kitchen and televisions come and go - because they are drawing more electricity than knob and tube can deliver.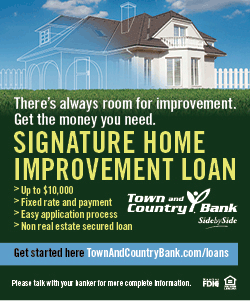 Lawn grass height

The new code allows the city to contact homeowners when their grass has reached a height of 8 inches. The previous rule called for a height of 12 inches. Bock said again he was opposed to this because it would affect people who do take care of their yards. He said problems could occur when homeowners don't do their own mowing, or while they are away from home on vacation. He said a hired person might have a reason for not getting to the home before the grass got that tall. In addition, he said grass should be kept at a higher length in the summer months to help keep it healthy.

Lebegue's response: Changing this rule is about timing.

Lebegue said changing this rule was about timing. He explained the current city codes allow the grass to grow to a foot before the homeowner is notified. Once the letter is sent out, the homeowner has seven days to get the grass mowed. Lebegue said if that doesn't happen, then by the time the city can take additional action, the grass has reached a height of possibly 18 inches.

He added that in many of the communities he surveyed, the grass height limit is six inches. He felt for Lincoln that was too strict, so he had eased the rule to eight inches in consideration of Lincoln residents.
Attic baffles

When Bock finished, Mayor Keith Snyder recalled that in a letter to the city Bock had also expressed an objection to insulation baffles.

Bock said, yes, he did object. He said there was an added cost of construction issue; plus roof baffling allows snow to come into the attic. He said attic fans would be just as effective, and attic vents would also work if installed on the end walls of the home, not the roof. He expressed these would also be more cost efficient than the baffles.

Lebegue's response: Baffles are not more costly and are better with blown in insulation.

Lebegue said that baffles in the roof will prevent mold in the attic due to humidity. He said they were particularly good for use in homes where insulation is blown in. He also noted that blown in insulation is a very common practice in this area.

Lebegue said baffles cost $2 to $3 each, and a typical home will require 12 to 14 baffles, and so they are not all that costly. He said that, yes, attic fans are also an effective mold deterrent, but in addition to the cost of the fan and installation, they use electricity where that baffles do not.

This concludes part one of the discussions on the adoption of the International Building Codes for the city of Lincoln.

In part two, aldermen weigh in on the discussion with Bock, and Neil Malone speaks representing the Illinois Association of Realtors.
[By NILA SMITH]