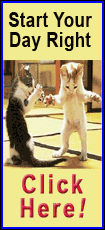 "This is a really important step when it comes to supporting farmers markets and community development, and a long time coming. Farmers, farmers market managers and those that support the burgeoning local food movement have been asking for and working towards a number of the reforms included in House Bill 5657 for several years," said Wes King Executive Director of Illinois Stewardship Alliance. "These reforms will help to support and sustain new and current farmers markets, the jobs they create, the business they incubate and the farmers, young and old that call them home."
Illinois Stewardship Alliance has been working alongside the Illinois Environmental Council, local health departments, the Illinois Department of Public Health, and the Illinois Public Health Association to develop HB5657.
The legislation, sponsored by Representative Mike Tryon (R-Crystal Lake) and State Senator David Koehler (D-Peoria), who first introduced similar legislation in 2009; includes a number of provisions aimed at supporting and sustaining farmers markets and the farmers and vendors that attend them: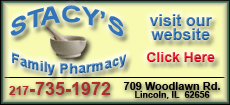 Consistent Statewide Farmers Market Rules - creates a timeline for Illinois Department of Public Health's (IDPH) Farmers' Market Task Force to complete recommendations for statewide rules and regulations for farmers markets and strengthens that task force's authority and process for developing and finalizing said rules and regulations. The task force was originally created in statute by the general assembly in 2011. The bill gives the task force until December 15, 2014 to create their recommendations. Currently food safety rules and regulations vary across the state from county to county and city to city, sometimes dramatically, creating a patchwork quilt of regulations for farmers and entrepreneurs to navigate.
Statewide Sampling Program - Sampling of products is critical to any food business including those at farmers markets. HB 5657 authorizes and instructs IDPH and the farmers market task force to develop a statewide sampling certificate program that would allow a farmer or entrepreneur to offer product samples at any farmers market in the state under one certificate, and just as importantly, under one consistent statewide set of rules. Currently related rules, regulations and permits are highly variable from jurisdiction to jurisdiction and few farmers market vendors offer samples.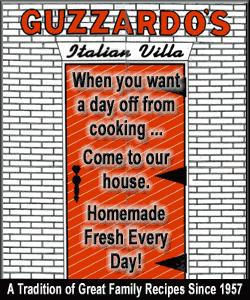 Product Origin and Transparency Provisions - Consumers at farmers markets may assume that products sold at these markets are locally grown, but there are some vendors that are actually resellers selling the same out of state product as most grocery stores. HB5657 requires farmers market vendors that sell unprocessed produce to have a label that states the address where their products were physically grown. If the vendor can't disclose that, the vendor must list where it was purchased from.
Cottage Food Operations - Cottage food - or non-hazardous foods made in home kitchens - is a growing business in Illinois. Caps the fee that local health departments can charge cottage food operations for registering at $25 per year to minimize costs to these small businesses.
Illinois Stewardship Alliance is currently developing educational materials to inform farmers, farmer's market managers and the public regarding the impacts and changes set in-motion by this new law. In addition, Illinois Stewardship Alliance and the Illinois Farmers Market Association will also be hosting webinars (TBD) later in the summer to educate attendees about the new law.
Illinois Stewardship Alliance is a nonprofit organization that promotes environmentally sustainable, economically viable, socially just, local food systems through policy development, advocacy, and education.
To keep up to date on various Illinois Stewardship Alliance policy and legislative work, visit www.ilstewards.org.
[Text received; ILLINOIS STEWARDSHIP ALLIANCE]