Two New Twists in Returning Medical Scam
Send a link to a friend Share
[June 27, 2014] Remember those bogus offers for a free medical alert device? That robocall ripoff, which went viral last year, has returned with a vengeance — with two new twists.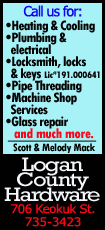 But don't be fooled. It's the same old scam that tries to get your credit or bank account information for supposed monitoring fees for the "free" device that never arrives.

Provide that info and you risk identity theft.

The latest twists: Some robocalls now also promise that you're entitled to $3,000 in money-saving coupons. Others falsely claim that the free-device offer is being made on behalf of AARP.
In recent days, reports of both scenarios have flooded the Fraud Watch Network from AARP members and others who have received these robocalls. They report dozens of different phone numbers displayed on caller ID.

The calls urge recipients to press 1 to get their free device by providing their address and credit card, or press 5 to opt out from future calls and "alert your health care provider that you have refused the offer."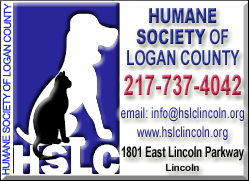 But don't do either. Pressing 1 gets you to a live operator, who does a hard sell with more scare tactics to get you to reveal your financial and personal information. Pressing 5 tells these crooks you have a working phone number that's ripe for future nuisance calls. What should you do?

Hang up, without pressing any key.

On this or other robocalls, don't provide any personal information, including your name, address and birthdate. Certainly do not divulge financial accounts or Medicare and Social Security numbers.

Realize that displayed numbers are likely fake — easily done with Internet-based telephone systems or specialzed software — but still report them and other Do Not Call violations to ftc.gov/complaint or 1-888-382-1222.

Contact your phone-service provider to block robocall numbers. Don't pay for this protection, though, because caller ID-displayed numbers are changed frequently.
Spread the Word

Here's a sample of what we've heard about this revised ripoff.

"The call I received last week asked for my address so they could send me a 'free' medical alert pendant to wear around my neck," says Jack Hobbs of Kansas. "Of course I hung up, even after the call said I could get $3,000 in grocery coupons if I pressed 1. I just want others to know so they don't get scammed."
Stuart Radmall of Utah received several medical-alert robocalls in recent weeks. His made no mention of coupons, "only that I was selected to receive a free medical-alert device on the recommendation of my family members, doctors and, in one, from the AARP. I knew it was a scam and want to warn others."

These vigilant Fraud Watch Network members join Pennsylvania's Kathleen Kane, the first state attorney general to warn about this latest wave of robocalls. The Fraud Watch Network has received reports of these robocalls from citizens across the U.S. in addition to those occurring in the Keystone State.

The Numbers Game

So far, dozens of phone numbers have been used. But they are spoofed and often display local area codes and prefixes on recipients' caller ID to suggest a "local" angle. By next week, a new batch of area codes and numbers may be used, many of them simply made up or stolen from legitimate residences and businesses.

In last year's robocalls promising free medical-alert devices, fraudsters sometimes posed as representatives of legitimate companies. So far, no company names have been mentioned in the latest wave of bogus calls reported to the Fraud Watch Network.

Since this scam began, in 2013, there's no indication that anyone has ever received a free device, as promised. But after providing financial account information, consumers report getting billed for bogus monitoring services — and even threatened with lawsuits if they didn't pay.

[Text received via Illinois SMP Fraud Alert; AARP]