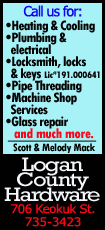 Four of the first eight players selected into the world's leading professional basketball league came from outside the United States.

The 19-year-old Wiggins, an athletic, 6-foot-8 (2.03m) guard with great leaping ability who averaged 17.1 points and 5.9 rebounds last season as a freshman, joins a Cavs team that was 33-49 last season in the National Basketball Association.

"Just going in and creating impact off the bat," Wiggins, nicknamed "Maple Jordan" for his explosiveness, said about coming to the NBA.

"Just playing my game and have confidence in myself because I have to believe in myself before anyone else can."

The choice of Wiggins made it back-to-back number ones from Canada, after Cleveland chose forward Anthony Bennett first overall in 2013. Bennett struggled in his rookie season as he averaged 4.2 points and three rebounds per game.

Jabari Parker of Duke University was the second pick made by the Milwaukee Bucks.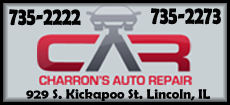 The 19-year-old Parker, a polished offensively-minded forward who averaged 19.1 points and 8.7 rebounds as a freshman last season, was happy to join Milwaukee, which is about a 90-minute drive from his hometown of Chicago.

"I'm really excited," said Parker. "You know I get to represent the city of Chicago but also the city of Milwaukee and the whole Midwest, those Great Lakes, Lake Michigan. It feels real good."

Cameroon's Joel Embiid from the University of Kansas, the potential defensive ace of the draft, was taken with the third pick by the Philadelphia 76ers.

Embiid, a 7-foot center with outstanding defensive skills, averaged 11.2 points, 8.1 rebounds and 2.6 blocks per game as a freshman despite missing the postseason tournaments because of a back injury.

The 20-year-old Embiid, who had been projected as the possible number one pick, had recent foot surgery but it did not diminish his NBA appeal by much in being the third player taken.

"I just can't believe it," Embiid, who could not come to New York because of his surgery, told NBA TV. "It just shows that anything is possible."

[to top of second column]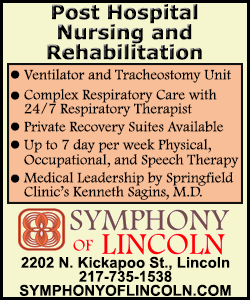 Power forward Aaron Gordon of Arizona was selected fourth by the Orlando Magic before the Utah Jazz continued the international trend by taking 18-year-old Australian guard Dante Exum with the fifth pick, despite no college experience.

The Boston Celtics and Los Angeles Lakers, not accustomed to picking so high in the annual draft that rewards teams with poor records the higher picks, followed in the order.

Boston took bruising point guard Marcus Smart of Oklahoma State, while the Lakers chose power forward Julius Randle from Kentucky.

Canada then claimed another spot in the top 10 when the Sacramento Kings picked shooting guard Nik Stauskas from Michigan with the eighth choice.

A third Canadian player, Syracuse guard Tyler Ennis, was taken 18th by the Phoenix Suns.

"Great thing for Canada," Wiggins said.

In all 10 foreign players were taken in the first round, including Croatian Dario Saric (12), Jusuf Nurkic of Bosnia and Herzegovina (16), Bruno Caboclo of Brazil (20), Clint Capela of Switzerland (25) and Bogdan Bogdanovic of Serbia (27).

Two trades were confirmed by the NBA, with Denver dealing Anthony Randolph and the rights to 11th pick Doug McDermott to Chicago for the rights to Nurkic, No. 19 pick Gary Harris and a 2015 second-round pick.

Philadelphia dealt the rights to 10th pick Elfrid Payton to Orlando for the rights to Saric and a future first-round and second-round pick.

(Editing by Greg Stutchbury)
[© 2014 Thomson Reuters. All rights reserved.]
Copyright 2014 Reuters. All rights reserved. This material may not be published, broadcast, rewritten or redistributed.