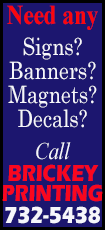 Angels 6, Twins 4

Jered Weaver threw seven strong innings while the Angels offense banged out 14 hits as they held on for their sixth successive victory.

Weaver gave up one run and eight hits in seven innings.

First baseman Albert Pujols led the 14-hit attack with three hits, center fielder Mike Trout had two hits and two RBIs and second baseman Howie Kendrick had two hits to extend his hitting streak to 10 games.

- -

Tigers 6, Rangers 0

Rick Porcello pitched a three-hit shutout while Miguel Cabrera collected four hits as the Detroit Tigers beat the Texas Rangers.

Porcello (10-4) struck out six and walked three in earning his first career shutout. The right-hander is tied for second in the American League in wins.

- -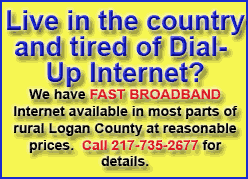 Blue Jays 7, White Sox 0

Adam Lind had three hits and three RBIs as J.A. Happ pitched into the eighth inning to help the Toronto Blue Jays defeat the Chicago White Sox.

Happ (7-4) held the White Sox to four hits and two walks in 7-2/3 innings and struck out eight.

Shortstop Jose Reyes had four hits for the Blue Jays, including a run-scoring triple in the second.

- -

Astros 6, Braves 1

Jarred Cosart flashed exceptional control in his sixth consecutive start and right fielder George Springer bashed his team-leading 15th home run as the Houston Astros beat the Atlanta Braves.

Cosart (8-5) walked two in seven innings for Houston.

The Braves (40-38) scored their only run in the first inning.

- -

Pirates 5, Mets 2

Gregory Polanco homered and drove in four runs and Vance Worley allowed one run in seven innings to lead the Pittsburgh Pirates to a victory over the New York Mets.

Polanco went 2-for-3 with a walk and is hitting .338 in 16 games.

New York first baseman Lucas Duda hit his team-high 12th home run for the Mets.

- -

Cubs 5, Nationals 3

Justin Ruggiano went 2-for-4 and drove in two runs with a seventh-inning double as the Chicago Cubs beat the Washington Nationals.

Ruggiano's hit came off Nationals' reliever Craig Stammen (0-3) and broke a 3-3 tie.

Cubs' reliever Neil Ramirez worked 1/3 of an inning in the seventh for the victory before closer Hector Rondon worked a 1-2-3 ninth for his ninth save of the season.

- -

[to top of second column]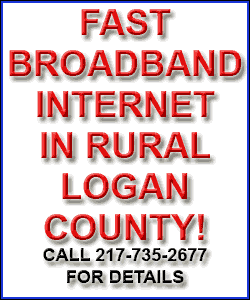 Brewers 7, Rockies 4

Wily Peralta struck out seven and the Milwaukee Brewers hit three home runs in a victory over the Colorado Rockies.

The Brewers collected 10 hits off Rockies left-hander Christian Friedrich.

They wasted little time getting started when second baseman Rickie Weeks slammed Friedrich's first pitch to left for his third home run of the season.

Weeks finished with three hits, while Amaris Ramirez and pinch-hitter Scooter Gennett also homered for the Brewers.

Milwaukee starter Wily Peralta (9-5) allowed four runs over six innings to the Rockies.

- -

Phillies 5, Marlins 3 (14 innings)

Chase Utley smashed a two-run, walk-off homer in the bottom of the 14th inning to give the Philadelphia Phillies a win over the Miami Marlins.

Justin De Fratus (2-0), the seventh Philadelphia pitcher of the game, earned the win with two scoreless innings.

- -

Dodgers 1, Cardinals 0

Pinch hitter Justin Turner's RBI single in the eighth inning lifted the Los Angeles Dodgers to a win over the St. Louis Cardinals.

St. Louis pitcher Adam Wainwright (10-4) failed to become the National League's first 11-game winner despite a strong performance.

Wainwright gave up a run on five hits in an eight-inning complete game while Dodgers starter Josh Beckett tossed seven scoreless innings and gave up four hits.


- -

Reds 3, Giants 1

Brandon Phillips returned from an injury with a home run and right-hander Mike Leake struck out a career-best 12 batters in eight innings to power the Cincinnati Reds to victory.

- - - -

(Compiled by Jahmal Corner)
[© 2014 Thomson Reuters. All rights reserved.]
Copyright 2014 Reuters. All rights reserved. This material may not be published, broadcast, rewritten or redistributed.