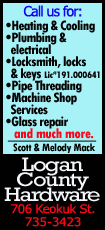 As a result, Chase Utley ended a four-hour, 41-minute marathon in the bottom of the 14th inning at Citizens Bank Park by smashing a two-run, walk-off homer to give the Philadelphia Phillies a 5-3 win over the Miami Marlins on Thursday.

After allowing an infield single to shortstop Jimmy Rollins, Marlins reliever Chris Hatcher buried Utley in an 0-2 hole but threw a fastball that caught too much of the plate.

The Phillies second baseman put it into the right field seats.

"Guys in front of me came in and did their job," Hatcher said. "Unfortunately, I tried to get a ball up above the zone, it didn't get there, and Utley did what he's supposed to do with it."

Utley's blast produced the game's first runs since the seventh inning. However, without the brilliant work of his team's bullpen, Utley wouldn't have received the his chance.

Six Phillies relievers combined for seven scoreless innings. Since June 3, Philadelphia's bullpen owns the majors' best ERA (1.10).

"The bullpen was great, seven scoreless innings, three hits," Phillies manager Ryne Sandberg said. "They really kept the game in check and gave us a chance for Chase's big swing at the end."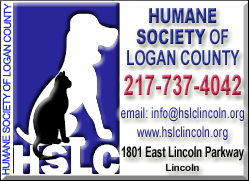 Hatcher (0-1) allowed two runs in 2 1/3 innings. The seventh Philadelphia pitcher of the night, Justin De Fratus (2-0), earned the win with two scoreless innings.

The Phillies (36-42) won for the 28th time in their past 39 games against the Marlins (39-40) at Citizens Bank Park.

"The bullpen has been great for a while," Utley said. "For them to keep us within striking distance was huge."

Five Marlins relievers didn't allow an earned run over seven innings before Utley's homer.

"We battled. We had a lot of great efforts pitching-wise," Marlins manager Mike Redmond said. "We just couldn't get that big hit, and they got it."

One play that could have prevented the long night was Miami first baseman Jeff Baker booting a two-out grounder that allowed left fielder Domonic Brown to score from third and tie the game at 3-3 in the bottom of the seventh inning.

"It's a routine play I should have made," Baker said. "The ball's hit one step to my right, knocked it down and I kind of looked up at (the pitcher) covering first instead of just picking the ball up and throwing it to first for the out.

"Our pitchers pitched well enough to win. That's a play I've got to make. Unfortunately, it ended up costing us, and we lost the game."

Miami catcher Jarrod Saltalamacchia, right fielder Giancarlo Stanton and left fielder Marcell Ozuna all delivered solo home runs off Phillies starting pitcher Cole Hamels.

Hamels went seven innings and permitted three runs on six hits while striking out seven. The left-hander, who threw his sixth quality start in June, allowed his highest homer total in a game since his first start of the 2013 season.

[to top of second column]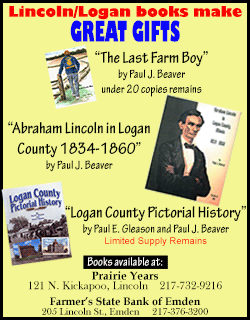 "When you make mistakes, they're going to hit them a long way," Hamels said.
Hamels was just as impressed with his team's bullpen as Utley and Sandberg were.

"They're coming in and pitching lights out," Hamels said. "They've been doing that for the last month. It's a good thing to see. It shows the hard work they've put in. It's a very positive position that we have in knowing that when you give the ball over to the bullpen, they're going to shut it down and either solidify a win or keep you in the game so you can win."

Marlins starter Tom Koehler tossed six innings of two-run ball. The right-hander has not won since June 4.

Utley and center fielder Ben Revere had three hits apiece for Philadelphia, while first baseman Ryan Howard and third baseman Cody Asche added two hits apiece. Utley drove in three runs and scored twice.

Stanton finished 2-for-4, the only Marlin with multiple hits.

The Phillies got on the board in the fourth inning when catcher Carlos Ruiz knocked in Utley with a sacrifice fly. However, Koehler minimized the damage by wiggling out of a bases-loaded, one-out jam with one run surrendered.

Philadelphia knotted the score in the fifth inning on a two-out, RBI single by Utley.

Utley's next RBIs finished things off.

"Tough to end that way -- let the team down," Hatcher said. "It was one pitch, and he got me."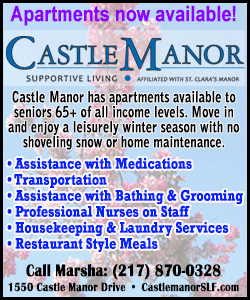 NOTES: Phillies LHP Cole Hamels entered Thursday with the lowest ERA (1.66) among major league starters since May 11. ... RF Giancarlo Stanton's fourth-inning homer was his 138th of his career, tying Miguel Cabrera for fourth on the Marlins' all-time list. ... Phillies RHP Justin De Fratus has pitched 16 consecutive scoreless innings since being recalled from Triple-A Lehigh Valley. ... Marlins 3B Casey McGehee, who went 1-for-5, hit safely in a 17th consecutive road game. ... 2B Chase Utley's homer was the 223rd of his career, tying him for sixth on the Phillies' all-time list with Greg Luzinski.
[© 2014 Thomson Reuters. All rights reserved.]
Copyright 2014 Reuters. All rights reserved. This material may not be published, broadcast, rewritten or redistributed.