McDonald's® Restaurants of Central Illinois Promote Continuous Learning Through Ronald's Reading Program
Students can track books read and earn rewards from their local McDonald's
Send a link to a friend Share
[June 26, 2014] FARMER CITY - As students enjoy a much anticipated summer break, McDonald's® Restaurants of Central Illinois want to encourage local students to keep reading and learning throughout the summer.
Now through September 1st, students can participate in Ronald's Reading Program, which is designed to help parents and kids track summer reading progress in a fun way. The Program provides reading logs to help students document successes in their summer reading, and can be picked up at any participating McDonald's restaurant in Central Illinois. Reading logs can also be downloaded via @MyIllinoisMcD on Twitter or from McState.
"We know learning never stops, and providing kids an incentive to read more over the summer break will better prepare students for class in the fall," said local McDonald's Owner-Operator Jack Millan. "Ronald's Reading Program is an exciting way to encourage continuous learning and reward kids with a fun McDonald's favorite – a Happy Meal."
Students can bring in completed reading logs to any participating McDonald's restaurant in Central Illinois to receive a free Happy Meal® and collectable bookmark as a reward for their achievement. To redeem the offer, a parent's signature is required on the reading log along with the title and author of twelve read books.
[Text received; JENNY HOWARD/PATRICK PFINGSTEN, BANDY CARROLL HELLIGE]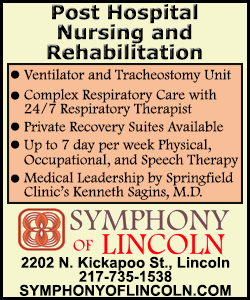 About McDonald's

McDonald's USA, LLC serves a variety of menu options made with quality ingredients to more than 26 million customers every day. Nearly 90 percent of McDonald's 14,000 U.S. restaurants are independently owned and operated by businessmen and women. Customers can now log online for free at approximately 11,500 participating Wi-Fi enabled McDonald's U.S. restaurants. For more information, visit www.mcdonalds.com, or follow us on Twitter @MyIllinoisMcD for updates on our business, promotions and products.