2014 Relay For Life Bank Night June 30th
Send a link to a friend Share
[June 27, 2014] LINCOLN - The Relay for Life of Logan County Bank Night will be at Illini Bank, 2201 Woodlawn Road, Lincoln on Monday, June 30th from 5:00 p.m. to 8:00 p.m. Team Captains and individuals are asked to turn in their donations during that time. Control sheets will be available for those who do not have them.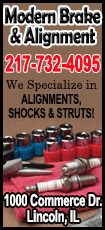 The theme for this year is "Cookin' up a cure for Cancer." Relay for Life of Logan County is encouraging and welcoming all new team members and new teams and new survivors. To register as a team or team member, please contact Carolyn Motley at 217-732-8032.

Time is running on on placing orders for survivor T-shirts and pins. These items can only be order for survivors who register this year. Survivors are encouraged to call Tonita Reifsteck 217-855-1645 or Esther Boward 217-445-2627 to register.



The 2014 Relay For Life of Logan County will be held from 6 p.m. on Friday, July 25 until 6:00 a.m. on Saturday, July 26 at the Lincoln Center on the Lincoln College campus.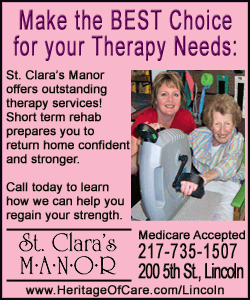 More information is posted on the Relay for Life of Logan County website at www.relayforlife.org/loganil

If you have any questions please contact Tonita Reifsteck, 855-1645; or Devin Vannoy, 217-737-8295
[Text received, TONITA REIFSTECK, PUBLICITY CHAIR, RELAY FOR LIFE OF LOGAN COUNTY]