A Tribute to Warren D. Rogers
By Jim Youngquist
Send a link to a friend Share
[June 27, 2014] From the time our family first arrived in Lincoln we heard the name Warren Rogers from the people we were introduced to and came to know. He was always described as being just a little larger than life. He had a reputation, you see.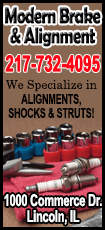 A student of the Bible, a man of faith, a servant in the field, a revival speaker, a builder of church buildings, a student in the seminary, an elder at Elkhart Christian Church, one who reached out to those who were in need, one who along with his wife Sue lived their faith in action while others expressed their faith with words.

This was the Warren Rogers I came to know.

Warren seemed to have an inexhaustible source of energy. Even when he had to sit his parts seemed to still be moving. He put that energy into everything that he touched. While infirmities seem to stop many of us, his didnít seem to even slow him down until they finally stopped him.

Warren had a gift for listening. If someone had an idea, Warren wanted to hear it and took pains to keep his mouth shut and listen. When you were finished, he was slow to speak but asked astute questions to help bring clarity, and then finished by letting you know his opinion. And he wasnít always favorably disposed. He wasnít a man to placate you to gain your favor. He put what he thought and what he knew right out there, whatever the results.


This was the kind of honesty you could expect from Warren Rogers.

Warren was a stubborn man. He was stubbornly in favor of what he thought was right, and stubbornly against what he thought was wrong. His stubbornness helped move things along when they were stuck; and he pursued the right course of things even when it was unpopular, costly, and difficult, even personally costly and difficult.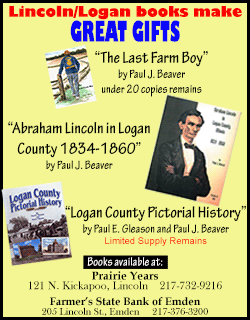 On mission trips to Haiti and other parts of the world, Warren used his skills to design and build homes and church buildings, and when he left he came home with only the clothes on his back. He gave everything else away to those who were in need.

This was the Warren Rogers I came to serve beside.

A State Police officer, a paramedic, a deputy coroner. Warren was always involved at whatever level of public service he could attain. His stories about others were about valor and the dignity of life. He suffered in the personal tragedies of others.

Warren was always a man of honor. His word was good. His devotion to family, church and the Lord Jesus were beyond measure. He always backed his words with commitment and action. Warren was a man who was a good example to those in the community and in the church.

This was the Warren Rogers I came to call my friend.
[By Jim Youngquist]
Click here for Warren D. Rogers' obituary