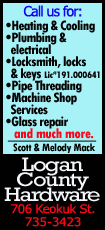 Some fear clients will feel sticker shock when hearing they need to pay fees out of pocket instead of having costs deducted from investment accounts. Advisers also worry clients may question why they're now paying a fee equal to one percent of their assets under management, instead of a fraction of that for their load funds.

The problem is that most investors don't understand how adviser compensation works or how it affects the services they receive, says John Anderson, a practice management consultant with SEI Advisor Network, a unit of SEI Investments Co in Oaks, Pennsylvania. Many investors do not know what it means for an adviser to be a fiduciary, or somebody who acts in a client's best interests, Anderson says.

A 2011 study by Cerulli Associates, a consulting firm in Boston, showed that 31 percent of investors thought financial planning services were free and one-third didn't know how they paid for advice. What's more, most investors prefer to pay hidden commissions instead of account fees, according to Cerulli studies.

Some clients might push back when advisers begin asking for fees, but their concerns usually dissolve once advisers show clients the benefits.

FOCUS ON SERVICES

Morgan Smith, an adviser in Austin, Texas, explained the ethical obligation of a fiduciary to his clients when he transitioned to a fee-only practice. "I asked, 'Would you rather work with someone whose compensation structure has nothing to do with your best interest or someone whose structure is based on your best interest and goals?'" he says.

Every client except one, a day trader, stayed on. But some asked why they would pay him if their investments declined. He told them his advice would pay off more in a down market and that "when your investments go down, I get paid less," he says.

[to top of second column]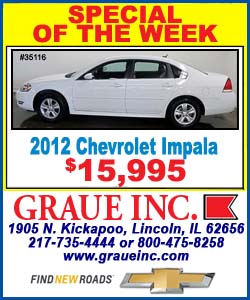 Sheryl Garrett, whose Garrett Planning Network includes more than 300 fee-only advisers, says clients need to understand the difference between advisers who can afford to give advice because they sold a product and advisers who are objective because they have "no skin in the game."

Clients who are paying for advice also need to know what other problems advisers are solving in exchange for the additional compensation, says Anderson. He tells advisers to create a one-page list of their services. That may include rebalancing clients' portfolios and analyzing their future social security benefits.

He also starts client conversations by highlighting what they've recently accomplished, such as filling in paperwork to name beneficiaries for IRA accounts.

Anderson and Garrett both believe in showing clients that their daily decisions have more of an impact on their finances than the investments or insurance products they buy. It's a holistic approach that often wins over clients, they say.

(Editing by Suzanne Barlyn and Paul Simao)
[© 2014 Thomson Reuters. All rights reserved.]
Copyright 2014 Reuters. All rights reserved. This material may not be published, broadcast, rewritten or redistributed.