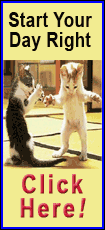 Marcella Bracamonte says she and her husband, Ralph, hired Diane Stretton in early March to do chores and watch over their children, ages 11, 4 and 1, in exchange for room and board in their home in Upland, in the Los Angeles area.

About three weeks later, however, Stretton stopped working, saying she has a chronic pulmonary disease, and ignored repeated requests to leave the house, Bracamonte said. She added that the woman also threatened to sue the family for wrongful termination and elder abuse.

"I am very frustrated and very upset. She'd stay in her room 90 percent of the day," Bracamonte told Reuters on Friday. "She was never there to help prepare a meal but was always there to eat the meal, and that was really the only time I would see her."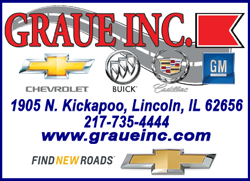 Bracamonte says she is frightened for her children and her property, adding: "Obviously, she isn't right in the head."

Police have declined to intervene in a civil matter, Bracamonte said, so the family has started a formal eviction process, which they fear could take months.

An Upland police official declined to comment on the case but said that, once a person establishes residency, they must be "formally evicted" under California law, a process that could lead to a court-ordered "forcible eviction" carried out by county sheriff's deputies.

Stretton, who was hired after answering the family's ad on Craigslist, did not immediately respond to a request for comment. Her name appears on California's so-called Vexatious Litigant Lists. Bracamonte said the nanny has not been in the family home for about a day.

[to top of second column]
Video footage from local CBS-affiliate KCAL shows Ralph Bracamonte handing a stoic-looking Stretton a court document as she walks through the living room to her bedroom, and then removes a taped piece of paper from her door.

Another image is that of a bicycle lock securing the refrigerator door handles.

"I am scared that she is going to poison our food, that's why we lock our fridge, Bracamonte said. "I am scared that one day I will come home and I will be locked out of my house. I am scared because her room is right across from my kids. I am scared because she knows the law so well. I am scared that, in this whole fiasco, we are going to get hurt."

(Reporting by Eric M. Johnson in Seattle; Editing by Cynthia Johnston and Gunna Dickson)
[© 2014 Thomson Reuters. All rights reserved.]
Copyright 2014 Reuters. All rights reserved. This material may not be published, broadcast, rewritten or redistributed.