Pennsylvania school stabbing suspect seeks transfer to mental facility
Send a link to a friend Share
[June 28, 2014] By Elizabeth Daley

PITTSBURGH (Reuters) - Lawyers for a teenager charged with wounding 21 people in a stabbing spree at his Pittsburgh-area high school in April have asked that he be moved from a juvenile detention hall to a mental health facility at the county's expense.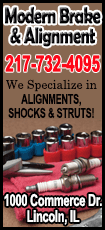 Doctors who have examined 16-year-old Alex Hribal since his arrest have diagnosed him as suffering from a major depressive disorder and a "schizoid/schizotypal" personality disorder, his lawyer said in the transfer request filed in court on Friday.

Authorities say Hribal rampaged through Franklin Regional High School in Murrysville, Pennsylvania, on April 9 armed with two 8-inch kitchen knives, stabbing and slashing 20 fellow students and a security guard before he was subdued by an assistant principal.

Several of the victims were critically injured, though none died. Murrysville is located about 20 miles east of Pittsburgh.

Hribal, a sophomore, pleaded not guilty earlier this month to 21 counts of attempted homicide and other charges. He has been held without bail since his arrest at the Westmoreland County juvenile detention facility.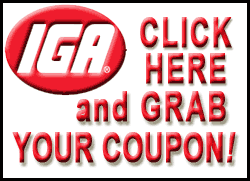 An affidavit previously filed by prosecutors revealed that Hribal had left behind a note written days before the attack laying out his plans for a stabbing frenzy and imagining the "helpless looks" he would see on his victims' faces.

The affidavit also said the vice principal who confronted the student recalled that the youth initially refused to relinquish his knives, saying, "My work is not done. I have more people to kill."

According to the transfer motion, a copy of which was posted online by local television station WTAE-TV, defense attorney Patrick Thomassey is seeking to have the boy moved to a secure residential treatment facility operated by a private, nonprofit agency called Adelphoi Village in nearby Derry Township.

[to top of second column]
Dr. Christine Martone, a physician retained by the defense to evaluate Hribal, is quoted in the motion as saying the boy "demonstrated a factual as well as rational understanding of the charges against him".

However, "he doesn't demonstrate the ability to cooperate with his attorney," she added, citing the boy's "inability to relate, his impaired judgment, his episodic suicidal ideation, his sense of hopelessness and helplessness".

Martone recommended Hribal be moved to a facility where he could obtain treatment and medication before his trial date. The document states that another doctor assigned to the case by the court concurred with Martone's assessment.

(Editing by Steve Gorman)
[© 2014 Thomson Reuters. All rights reserved.]
Copyright 2014 Reuters. All rights reserved. This material may not be published, broadcast, rewritten or redistributed.