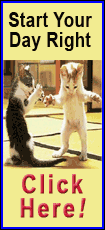 The San Francisco-based pet treat company Milo's Kitchen launched on Friday night a promotional gimmick touted as the Bay Area's first mobile food truck for dogs.

More than 300 dog owners, accompanied by their pets of course, descended on Marina Green park by the San Francisco Bay for the debut of the so-called Treat Truck and its array of complimentary canine goodies.

"Milo's Kitchen is all about dogs being an equal part of the family, so we thought if people get to enjoy food trucks, why can't dogs enjoy a treat truck?" said company spokeswoman Chrissy Trampedach.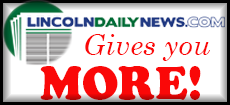 The truck is traveling to 16 cities across the country through the end of August, with stops including Los Angeles, San Diego, Phoenix, Chicago, Detroit and Pittsburg, she said.

In addition to free samples from Milo's Kitchen product line, the vehicle also travels with a canine-ready photo booth, a lounge with sofas for socializing and plenty of drinking bowls, bones, tennis balls and doggie beds.

"It's like a dog park, but a different way to socialize," said Ayana Todd, 32, who showed up with her pet, a Chihuahua- Jack Russell terrier mix named Dolce.

Hungry dog owners might want to think about grabbing a bite beforehand.
"The treats are really focused on the dog tonight," Trampedach said.

The number of dogs living in San Francisco is believed to surpass the number of children, due in large part to the escalating costs of living there. An estimated 120,000 dogs inhabit the city, compared with roughly 110,000 children, according to the San Francisco Chronicle.

(Editing by Alex Dobuzinskis and Steve Gorman)
[© 2014 Thomson Reuters. All rights reserved.]
Copyright 2014 Reuters. All rights reserved. This material may not be published, broadcast, rewritten or redistributed.