Trial ends, judge to rule on lawsuit against NCAA over athlete pay
Send a link to a friend Share
[June 28, 2014] By Malathi Nayak

Oakland Calif. (Reuters) - A U.S. judge on Friday examined potential remedies to resolve the case between athletes and the National Collegiate Athletic Association that seeks to reshape traditional notions of amateur sports in the United States.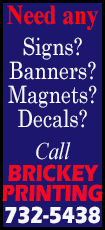 In a closely watched trial that ended on Friday after unfolding in an Oakland, California, courthouse over the past three weeks, U.S. District Judge Claudia Wilken weighed a few possible outcomes, such as the NCAA keeping a deferred trust fund and paying athletes upon graduating or upon establishing eligibility to take money before graduation.

"Should we have a cap, like a salary cap (for players), or a luxury tax?" Wilken asked lawyers representing both parties.

Before closing arguments began Friday afternoon, she told the court that her "devilís advocate positions" and questions would not be indicative of what she decides in her final ruling.
The athletes' lawsuit, filed in 2009, takes on the highly lucrative business of college athletics, where universities reap billions of dollars from men's football and basketball, but players are not allowed to profit. The NCAA argues that it promotes amateur athleticism and that the revenue from big money sports supports a wide range of college athletics and benefits for players.

Moreover, the NCAA maintains that paying players will make college sports less competitive because teams that pay more will attract the best talent.

More than 20 current and former athletes allege that the NCAA violated federal antitrust law by refusing to allow athletes to commercialize their own names, images and likenesses.

Student-athletes are increasingly trying to claim more of those revenues and demanding to be treated more like employees. In April, football players at Northwestern University became the first U.S. student athletes to vote on whether to unionize.

[to top of second column]
On Friday, lawyers for the athletes filed a detailed proposal on relief they were seeking in court. Wilken asked both parties to offer opinions about some possible scenarios, if she were to grant an injunction sought by the athletes.

The athletes also had originally sued videogame maker EA, which settled out of court. The athletes are seeking a court order to force the NCAA to change its business model, not monetary damages.

Wilken could issue a ruling at any time.

The case in U.S. District Court, Northern District of California is In Re NCAA Student-Athlete Name & Likeness Licensing Litigation, 09-1967.

(Reporting by Malathi Nayak; Editing by Ken Wills)
[© 2014 Thomson Reuters. All rights reserved.]
Copyright 2014 Reuters. All rights reserved. This material may not be published, broadcast, rewritten or redistributed.