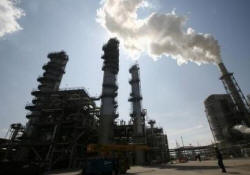 Exclusive: Loophole for condensate exports may apply to other U.S. crudes - sources
Send a link to a friend Share
[June 28, 2014] By Timothy Gardner and Kristen Hays

(Reuters) - The U.S. decision allowing minimally processed super-light oil known as condensate to be freely exported may open the door to doing the same with other types of crude too, according to industry and government sources who have reviewed the ruling.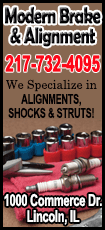 This view, which has not been previously reported, will add to intense speculation over how much of the U.S. shale oil boom will reach overseas markets and how quickly loopholes will be opened in the 40-year-old ban on exporting domestic crude.

The Department of Commerce determined this week that two companies that handle condensate can export it after treatment by so-called stabilizers, which use heat to shave off volatile natural gas liquids and remove contaminants such as hydrogen sulfide in order to meet pipeline specifications.

Texas-based companies Pioneer Natural Resources <PXD.N> and Enterprise Product Partners <EPD.N> had sought clarity from the government over whether stabilized condensate could be exported as a petroleum product without a special license, which is needed to export unprocessed domestic crude.

The Commerce Department said yes.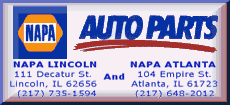 But importantly, sources in industry and government emphasized, that determination just focused on how crude is treated. That means other types of crude that undergo similar minimal processing could potentially be exported as well.

"Under the definition of crude oil, the API level doesn't matter," a Commerce Department source said, referring to the American Petroleum Institute's scale for measuring oil's density.

Heavy crude like that in Venezuela or Canada would be a 22 on the scale, while London's Brent is about a 38 and typical West Texas Intermediate produced in the nation's midsection generally is around 40. Ultra-light condensate usually rates 50 or higher.

CHANGING LANDSCAPE

U.S. law has traditionally defined processed oil as having passed through distillation towers, key pieces of refinery equipment that turn crude oil into finished products.

But the U.S. oil boom has created a glut of light oil and condensate that Gulf Coast refineries, largely built to run heavy crudes, have been unable to fully absorb.

Some companies have responded by building so-called splitters that turn condensate into naphthas and distillates that can be exported or sold domestically.

They have also expanded stabilizers.

[to top of second column]
Stabilizers, originally used to ensure crude and condensate meet pipeline specifications, now fall into the same rubric as splitters and distillation towers, according to the Commerce Department's determination.

"We always knew that if it ran through a simple distillation unit or a splitter it's a (refined) product. This just moved it one step down that a stabilizer that extracts (liquefied petroleum gases) is equivalent to that," said John Auers, a refining consultant with Turner & Mason, an energy consultancy in Dallas. "It's a more liberal definition of what distillation is."

Large U.S. oil producers in North Dakota's Bakken shale and Pennsylvania's Marcellus shale fields told Reuters they had suspected for months that they would be able to export crude oil or condensate (after minimal processing), but resisted making such a move due in part to the ambiguity then surrounding Commerce Department's public statements on the issues.

"It looked to us that it was a legitimate export if you take condensate and put it through a stabilizer," said one source, who declined to be named, citing the sensitivity of discussions with regulators. "The ruling itself wasn't a surprise."

Quantum Energy Inc <QEGY.PK>, a U.S. energy venture, said on Friday it plans to build a network of stabilizers and refining equipment that would produce fuel fit for export from North Dakota's Bakken oil patch, which churns out light crudes.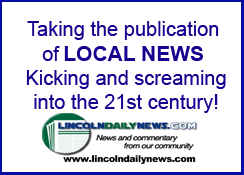 (Reporting by Timothy Gardner in Washington and Kristen Hays in Houston; Editing by Mohammad Zargham)
[© 2014 Thomson Reuters. All rights reserved.]
Copyright 2014 Reuters. All rights reserved. This material may not be published, broadcast, rewritten or redistributed.