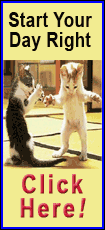 If anything, Bernardes told Reuters, the pace of the game and the money involved at the higher echelons have made umpires and linesmen more necessary than ever - despite the technological advances like the Hawkeye system that can check whether a ball is in or out with greater accuracy than any human.

"The players used to do it (make their own calls) sometimes but then there was not so much money involved, it's a different sport," Bernardes, 49, who has been a tennis umpire for 20 years, said.

"I think you need a referee. We know some guys will do it, okay, they'll say, 'Let's play two' but how many will then say on match point, 'Oh no, that point is out?' You cannot say that everybody plays the same way."

Three-times Wimbledon champion McEnroe threw out his little firecracker of an observation just before the start of the 2014 Wimbledon championship, where he is a tennis commentator for the BBC, saying one way to make tennis more appealing would be to "do away with the umpires and the linesmen completely".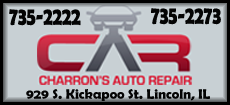 It would make the game "edgier", McEnroe said, and it would have a self-policing element where fans would boo a player who cheated.

Bernardes, who comes from the Sao Paulo region of Brazil, said McEnroe's proposal would be totally unworkable except perhaps in the top ranks of tennis, and even there he had doubts.

"His point is strange, when you don't see the whole thing. He is talking about the top guys but tennis is not only Wimbledon or Roland Garros."

He said the umpires needed to be there to rule not only whether the ball is in or out, but also on code violations, like deliberately breaking a racket, use of abusive language and other matters like when to suspend a match for rain or impose a penalty on a player taking too long a break.

[to top of second column]
Bernardes lives in Bergamo, Italy with his girlfriend, which is far from the World Cup in his native country, but he said his decision to be at Wimbledon was intentional, and he does not approve of the huge expenditures that have been made to stage the world's biggest soccer event.

"I'm on the side of not doing it," he said, not because he wants to deny Brazilian sports fans but because the country needs hospitals, schools and roads more than a 40,000-seat stadium in Manaus where there is hardly anyone to use it after the games are over.

"The thing is they didn't do this... as an opportunity to increase our life standard," he said. "Some people will be rich, sure, but most of them will not get anything."

(Reporting by Michael Roddy, editing by Pritha Sarkar)
[© 2014 Thomson Reuters. All rights reserved.]
Copyright 2014 Reuters. All rights reserved. This material may not be published, broadcast, rewritten or redistributed.