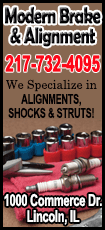 "This felt like playoff baseball. It really did," said Matheny, the Cardinals manager. "The past two games (have). The intensity (and) the caliber of play."

Catcher Yadier Molina homered and shortstop Jhonny Peralta drove in the go-ahead runs as the Cardinals defeated the Dodgers 3-1 before 48,159 fans at Dodger Stadium on Friday night.

The Cardinals (44-37) bounced back after dropping the opening game of the four-game set on Thursday night. The Dodgers (45-37), whose three-game winning streak ended, fell for only the second time in their last eight home games. Los Angeles hasn't managed to win more than three games in a row all season, failing in sixth straight attempts.

Peralta's drive was the difference for St. Louis.

"A couple of guys put together some good at-bats," Matheny said. "It came down to Yaddy and Johnny really putting together the blows we need. That's what these games come down. Today, we got the right hit at the right time."


Defense and pitching, with some clutch hits sprinkled in, have been the recipe in the first two games of this meeting between the two clubs, their first encounter since St. Louis captured last season's National League Championship Series in six games.

"I think our team defense and pitching have been great in this series," Molina said. "They've got good pitching over there and also us. It's like the playoffs. They've got a good team over there, but we're playing looser."

Dodgers second baseman Dee Gordon was 3-for-4 and drove in the club's lone run.

St. Louis right-hander Carlos Martinez, who was 2-for-2 at the plate, worked 4 1/3 innings, allowing a run and six hits with four strikeouts and a walk. He threw 82 pitches (49 strikes) before being relieved by Seth Maness (3-2), who gave up just one hit in 2 1/3 innings with two strikeouts. Maness also induced first baseman Adrian Gonzalez to ground into an inning-ending double play in the fifth.

"There's some minor things we're going to adjust with him," Matheny said of Martinez. "Hopefully, we'll start to see some of that consistency in the zone and that consistent movement because when he's in a zone, he looks really good."

Relievers Sam Freeman and Pat Neshek combined to blank the Dodgers for 1 1/3 innings before closer Trevor Rosenthal picked up his 24th save with a scoreless ninth.

Dodgers starter Hyun-Jin Ryu allowed three runs and nine hits with seven strikeouts and a walk in seven innings on 101 pitches (69 strikes). Ryu (9-4) had a string of 17 1/3 innings of not allowing an earn run by the Cardinals snapped when Molina homered in the fourth inning.

Gordon's RBI single to right gave the Dodgers a 1-0 lead with one out in the second inning.

[to top of second column]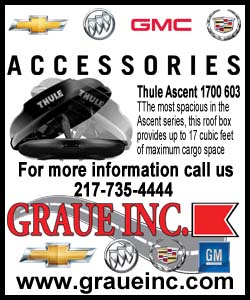 Molina's solo shot off the left-field foul pole tied the score at 1 with one out in the fourth inning. He jumped on a change-up from Ryu for his seventh home run of the season.

"I was looking for something down the middle and to drive it," Molina said. "I got it."

Peralta gave St. Louis a 3-1 advantage with a two-run double with two outs to right-center field. Dodgers manager Don Mattingly said he believed Van Slyke had a better shot at catching the game-winner but pulled up when he saw Puig in close pursuit.

"It's probably a ball Yasiel is not going to get to and Scott's got a better chance," Mattingly said. "Scott kind of felt like he could have gotten to it, but I think he feels (Puig) coming there. It ends up being a hit."

And the difference in the game.

NOTES: Dodgers SS Hanley Ramirez was not in the starting lineup for the fourth cones cutive game. Ramirez is suffering from irritation in the AC joint of his right shoulder. Manager Don Mattingly said he doesn't anticipate putting Ramirez on the 15-day disabled list. ... Los Angeles OF Scott Van Slyke started in center field to give Andre Ethier a rest. Ethier, though, replaced Van Slyke, who was ejected in the bottom of the sixth inning by home plate umpire Bill Miller. ... St. Louis RHP Joe Kelly pitched two innings in a rehab start Friday night at Triple-A Memphis. Kelly, out since April with a strained left hamstring, allowed two runs and two hits with three walks and a strikeout. ... The Cardinals' pitching staff ranked first in fewest home runs allowed (26) on the road entering Friday's game. ... Cardinals RHP Carlos Martinez got his first major league hit with an infield single in the third inning.
[© 2014 Thomson Reuters. All rights reserved.]
Copyright 2014 Reuters. All rights reserved. This material may not be published, broadcast, rewritten or redistributed.