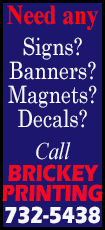 Hammel ended a four-start winless streak and remained unbeaten (7-0) against the Washington Nationals with a strong 6 1/3-inning effort on the mound in the Chicago Cubs' 7-2 victory.

Baker, a veteran who helped guide Hammel (7-5) from behind the plate, also went 3-for-3, walked, scored once and delivered a career-high tying four RBIs.

"Huge game for Baker, he was the hero today for sure," Hammel said. "Three big hits and he put some good fingers down for me today. It was pretty much all him today."

Baker, appearing in his 36th game this season while batting seventh in the order, had a bases-clearing double in a three-run seventh inning that put the game away.

"I got a couple of hits, but I'm more happy about about getting Jason the win," Baker said. "He's pitched pretty well his last few outings and we haven't supported him offensively. ... The main focus for me is for us to win the game, but when you get a couple of extra hits, it's like a cherry on top of the sundae."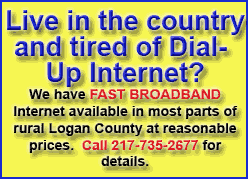 Hammell allowed two earned runs and five hits while striking out six and walking one.

The win was the second straight for the Cubs (34-44) and the Nationals (41-38) dropped their third straight.

Baker was part of a productive lower part of the order as left fielder Chris Coghlan, batting sixth in the lineup, went 2-for-4 with two runs scored.

Nationals starter Tanner Roark (7-5) took the loss after working six innings, including a lengthy second inning.

"One long inning for Tanner today and a couple long innings for Doug (Fister) last night," Washington manager Matt Williams said. "Credit to their hitters, too. We didn't get it done again today, but we get two tomorrow (a doubleheader) to think about, so we'll have to get them then."

Third baseman Anthony Rendon and first baseman Adam LaRoche had two hits apiece for the Nationals. Cubs right fielder Ryan Sweeney had two hits and two RBIs and center fielder Justin Ruggiano was 2-for-4 with a run scored.

The Nationals opened a 1-0 lead in the second inning on left fielder Ryan Zimmerman's RBI double to deep left that scored LaRoche with none out.

The Cubs replied with two runs in the bottom of the inning as Baker singled home third baseman Luis Valbuena before second baseman Darwin Barney's base hit drove in Coghlan.

Chicago had runners on second and third with one out in the inning, but Roark retired the next two batters to limit the damage.

LaRoche's leadoff solo homer into the right field basket forged a 2-2 tie in the fourth. But in the bottom of the inning, Sweeney doubled in Coghlan and Baker with two outs to give the Cubs the lead for good at 4-2.

[to top of second column]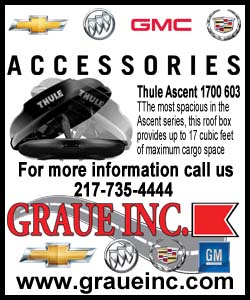 Roark allowed four earned runs and 10 hits in his six innings. He struck out two and walked one while throwing 101 pitches.
Roark was replaced in the seventh by reliever Jerry Blevins, who loaded the bases in his lone inning.

Blevins gave up a bases-loaded, two-out double to Baker, who drove home Ruggiano, shortstop Starlin Castro and Valbuena to make it 7-2.

"Not throwing strikes, that's the number one key," Blevins said. "When you're missing the strike zone, falling behind, there's not much good that's going to come of that."

Weather was considerably better for Friday's mid-afternoon game with partly sunny skies and a game-time temperature in the low 80s. Thursday's game was played in fog and temperatures in the upper 50s.

NOTES: The Nationals and Cubs meet in a rare day-night doubleheader on Saturday with an even rarer Sunday off. Saturday game times are 1:05 p.m. and 7:05 p.m. ET. ... The Nationals called up RHP Blake Treinen from Triple-A Syracuse to serve as the team's 26th man for the day and start Saturday's second game. He's 0-3 with a 2.08 ERA in four Washington starts. ... Nationals OF Bryce Harper went 1-for-3 with a double on Thursday at Double-A Harrisburg and could start as many as two more games before a possible move off the disabled list and back to the majors by Monday. ... Cubs RHP Dallas Beeler makes his major league debut in the opening game of Saturday's day-night doubleheader against the Nationals. Beeler, a 25-year-old right-hander, has a 5-3 record and a 4.03 ERA in 10 games with the Triple-A Iowa Cubs. ... Cubs OF Junior Lake was on hand and relatively undamaged after running into an access door in right-center field while pursuing a deep fly ball on Thursday night. ... Cubs SS Starlin Castro has 21 RBIs this month, third most in the National League. He has driven in a run in each of his last three games, and his 47 RBIs so far this year already top the 44 he had in 161 games in 2013.

-----------------------------------------------
[© 2014 Thomson Reuters. All rights reserved.]
Copyright 2014 Reuters. All rights reserved. This material may not be published, broadcast, rewritten or redistributed.