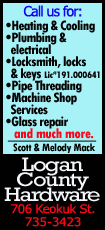 Castro drove a fastball into the right-field seats to help the Houston Astros survive a critical late-game error and claim a 4-3 victory over the Detroit Tigers at Minute Maid Park.

The homer was the seventh of the season for Castro and his first since May 17. His blast came against Tigers left-hander Blaine Hardy (0-1) and delivered Astros right-hander Jake Buchanan (1-0) his first career victory. Buchanan worked a perfect 11th inning as the fifth reliever out of the Houston bullpen.

Before Castro struck his decisive blow, the Astros' 3-4-5 hitters -- first baseman Jon Singleton, third baseman Matt Dominguez and Castro -- were a combined 0-for-12 with two walks against the Tigers.

"We had a great game going all night tonight," Castro said. "Guys getting on base, (Brad) Peacock threw really well, bullpen came in and did a great job. We had a couple of miscues here and there, but overall I thought we played really, really well and we deserved to win that game. So it was nice to pull it out."

Astros right-hander Jose Veras was poised to preserve the 3-2 lead he inherited despite walking nine-hole hitter Eugenio Suarez to open the eighth.

With Suarez on second base and two outs, Veras apparently won a protracted battle with Tigers first baseman Miguel Cabrera, inducing a routine ground ball to shortstop Jonathan Villar that he fielded before firing an errant throw to first. The ball short-hopped Singleton and rolled far enough back to the infield that Suarez rounded third and scored the tying run.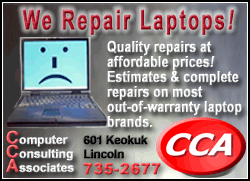 Astros second baseman Jose Altuve proved to be a serious nuisance to Tigers right-hander Justin Verlander, singlehandedly undermining the progress Verlander sought after a rough stretch earlier this month.

After leading off the first inning with a single to left, Altuve stole second base, advanced to third on a wild pitch and scored when Tigers catcher Alex Avila threw wildly attempting to cut down Altuve as he slid into third.

In the fifth, Altuve struck again.

With left fielder L.J. Hoes at third after a single, a Verlander throwing error on a pickoff attempt and a sacrifice bunt, Altuve deposited a run-scoring hit into left center. Altuve surprisingly stretched a routine single into a double and, following an infield single by right fielder George Springer, took advantage of Avila one more time.

Avila unwisely attempted to pick off Springer at first base, prompting Altuve to execute a daring steal of home. He beat the throw from Cabrera and delivered the Astros a 3-2 lead. Altuve finished 4-for-5 with two steals for his sixth career four-hit game.

[to top of second column]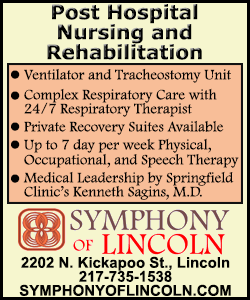 "Being able to take that base in the third led to a run," Verlander said. "Being able to take the extra base on the pickoff to first was another run. He's one of those guys you have to keep off the base paths, and that is not easily done."

Astros manager Bo Porter said, "It's not just the hits; it's all the other intangibles, the game within the game and just realizing how much he impacts the game. From the time he gets on base to the pitch selection of the guys coming behind him, it's impressive.

"It's impressive to have the kind of impact he's having on the baseball game each and every time he takes the field."

Avila did pull the Tigers even at 1 with his RBI single in the second inning that scored left fielder J.D. Martinez.

Detroit grabbed a 2-1 lead in the fourth when third baseman Nick Castellanos belted his sixth home run of the season to left field off Peacock. The Tigers' rally offered hope for an extension of their seven-game winning streak, but Castro reversed that trend with his last swing.

"Everything has come together over the last week," Tigers second baseman Ian Kinsler said. "Every day we are getting solid pitching, and we have been able to score runs. You do that every day and you are going to be able to win games. Tonight, it was the offensive side of it couldn't catch a break."

NOTES: Astros CF Dexter Fowler was a late scratch from the starting lineup with back tightness. LF Alex Presley shifted defensively to replace Fowler while LF L.J. Hoes was inserted into the lineup. ... Tigers RHP Justin Verlander threw a second bullpen session between his previous start and his outing against the Astros. Verlander had an extra day of rest and used the second bullpen session to further reinforce recent mechanical adjustments designed to get him moving more toward the plate and less laterally during delivery. ... Astros RHP Anthony Bass will make one more multi-inning rehab start before a decision is made on his reinstatement from the 15-day disabled list. Bass was placed on the DL on May 14 with a right intercostal strain.
[© 2014 Thomson Reuters. All rights reserved.]
Copyright 2014 Reuters. All rights reserved. This material may not be published, broadcast, rewritten or redistributed.