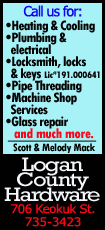 If the justices agree with the sweeping argument made by home healthcare worker Pamela Harris that compulsory union dues are forced association and speech prohibited by the U.S. Constitution's First Amendment, it would essentially establish a national right-to-work law and deliver a blow to public employee unions.

The case, Harris v. Quinn, seeks to upend the decades-old practice of including so-called fair-share, agency or union-security clauses in collective bargaining agreements.

Such provisions require public-sector employees to pay the portion of union dues covering non-political activities such as contract negotiations. Union-represented public employees can already opt out of paying dues that finance political activities.

In the case, argued in January, the justices could revisit the high court's 1977 decision affirming mandatory public-sector union dues. Harris is backed by the anti-union National Right to Work Legal Defense Foundation.
Harvard Law School professor Benjamin Sachs said that if the perception holds that the Supreme Court saves blockbuster opinions for the end, it will mean a union loss.

"If the union wins, it means the Supreme Court is affirming longstanding precedent. That is less of a 'blockbuster' kind of opinion than overturning longstanding precedent," Sachs said.

Speculation has grown in recent days that the opinion will be written by Justice Samuel Alito, a conservative appointee of President George W. Bush who joined the bench in 2006.

The Supreme Court typically distributes its opinions evenly across terms, and often across months. Harris v. Quinn was argued in January and is the only case outstanding from that month. Alito is the only justice who has not authored a January opinion.

[to top of second column]
If Alito is writing for the majority in Harris v. Quinn, it could also signal a loss for labor, experts said.

Alito "basically invited a constitutional challenge to all agency fees in the public sector" in Knox v. Service Employees International Union, a case the court decided last term on very narrow terms, said Professor Samuel Bagenstos of the University of Michigan Law School.

"Alito suggested that in a later case, the court might constitutionalize the right to work in the public sector and that's something the court has been asked to do in this case," Bagenstos said.

But experts said it was impossible to know exactly what the court was thinking. There could be multiple minority and no majority opinions; the case could be decided narrowly - or not decided at all, they said.

"There could be all kinds of internal dynamics going on in the court," Bagenstos said.

The case is Pamela Harris, et al v. Pat Quinn, Governor of Illinois, U.S. Supreme Court, No. 11-681.
[© 2014 Thomson Reuters. All rights reserved.]
Copyright 2014 Reuters. All rights reserved. This material may not be published, broadcast, rewritten or redistributed.