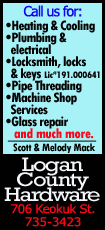 The series finale against the Baltimore Orioles was certainly one of those times.

Joyce tied a franchise record with five hits, including two of his team's five homers, and the Rays took three of four games against the Orioles with a 12-7 victory Sunday.

Right fielder Kevin Kiermaier, second baseman Logan Forsythe and shortstop Ben Zobrist also homered for Tampa Bay, which scored a season-high seven runs in the sixth inning to pull away. It was also the most runs and hits (18) Baltimore allowed in a game this season.

"You really don't have many days like that so it's nice to have one of those days and enjoy it," said Joyce, who is now batting .274. "We've been playing a lot better baseball. This was a big series for us. It's nice to come out here and swing the bats well. Anything is possible."

Rays right-hander Alex Cobb (3-6) overcame some early groin tightness and won for the first time in three starts. He allowed four runs (three earned) on eight hits with four strikeouts over five innings.

"It just feels like the Rays again," Cobb said. "It's still early and there is a lot of baseball to go. The vibe in here is good right now."
Outfielder Joyce also set a career high with the hits and now has five home runs of the year. Zobrist picked up three hits, including his sixth homer with two RBIs. Kiermaier also got his sixth home run for the Rays (35-49).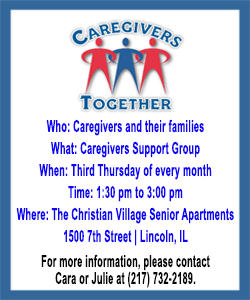 Baltimore right-hander Miguel Gonzalez struggled early and never recovered. He allowed three runs on eight hits with four strikeouts and two walks over just 4 2/3 innings. Right-hander Evan Meek (0-3) also allowed four runs on three hits in just one inning and took the loss.

Right fielder Nick Markakis became the eighth player on the 60-year history of the Orioles to collect 100 hits in nine different seasons with a double in the third. Third-baseman Manny Machado, who might have played his last game before serving a suspension for throwing his bat June 8, got his seventh home run and third in the past four games for the Orioles (42-39). Ryan Flaherty hit a three-run homer off the bench for Baltimore in the ninth.

Trailing 4-3, the Rays broke open the game with the seven runs in the sixth. The homer by Kiermaier and an RBI single by Joyce off Meek started the rally. Baltimore left-hander Brian Matusz entered and allowed back-to-back RBI doubles to Loney and left fielder Brandon Guyer before e Forsythe homered to put the Rays ahead 10-4.

Another homer by Joyce in the seventh increased the margin to 12-4. Flaherty's third home run of the season in the ninth made the score more respectable for the Orioles.

"Our ballpark is really not a home run ballpark," Tampa Bay manager Joe Maddon said. "So, I think when our guys get on the road, we have a chance to do things like this. Nice to see that. Let's just keep it going. The focus has has to be winning series. To win three out of four games here is not easy for anybody. So, I'm really proud of our guys in that respect."

Baltimore, which fell to 19-21 at Camden Yards this season, still lead the majors with 41 home runs in June.

[to top of second column]
The Rays opened a 1-0 lead in the first when Gonzalez walked center fielder Desmond Jenning to open the game and then Zobrist followed with an RBI double. Tampa Bay increased the lead to 2-0 in the third when Joyce hit a solo shot to right-center with one out.
Baltimore got on the board in the bottom half of the inning. After catcher Nick Hundley was called out at the plate trying to score from first on a double by Markakis, Pearce pulled the Orioles to within 2-1 with an RBI single to left.

The Orioles then took their first lead, 3-2, in the fourth when Machado hit a two-run home run to right off Cobb that also scored shortstop J.J. Hardy. However, Zobrist, who entered the game 3-for-24 against Gonzalez, tied the score at three the next inning with a towering homer to center field.

"That was a tough one to swallow," Gonzalez said. "They've been doing a good job, and I just feel like I (let) them down. They grinded it out, our hitters as well. They did what they had to win a ballgame, but we were just a little short."

Baltimore managed a 4-3 lead in the fifth when Cobb threw a low pitch that went under catcher Jose Molina's glove, allowing Markakis to score with two outs. From there, Tampa Bay dominated every facet of the game.

"You're not going to give up 12 runs a game," Hundley said. "Our pitching staff's been throwing the ball great so like I said, you don't make the exception to the rule. In a 162-game season, some games are going to get away from you."

NOTES: Rays SS Yunel Escobar was out of the lineup again Sunday with a sore right shoulder. He has not played since Tuesday. ... Tampa Bay RHP Chris Archer will start the series opener Monday against the New York Yankees. He has wins in his first four career games against the Bronx Bombers. ... Baltimore IF Alexi Casilla will have surgery Tuesday to remove a broken hamate bone in his right hand. ... Orioles RHP Josh Stinson was bumped back from his regular scheduled start for Triple-A Norfolk on Saturday night. Stinson has a strained lat muscle and has been pushed back to Tuesday. The Orioles have not determined if he will be able to make that start or need additional time to heal. ... Baltimore RHP Bud Norris can come off the disabled July 7 with a right groin strain. However, the Orioles are waiting for him to throw a bullpen session over the next day or two before officially naming him the starter that night against the Washington Nationals.
[© 2014 Thomson Reuters. All rights reserved.]
Copyright 2014 Reuters. All rights reserved. This material may not be published, broadcast, rewritten or redistributed.