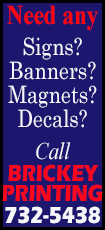 Kershaw struck out 13 in seven shutout innings, and Andre Ethier hit a three-run homer, leading the Dodgers to a 6-0 romp over the St. Louis Cardinals on Sunday at Dodger Stadium.

The Dodgers (47-37) won three of four from St. Louis and caught the San Francisco Giants for first place in the National League West. The Giants were swept in a four-game series by the Cincinnati Reds, capped by Sunday's 4-0 setback. Los Angeles, which captured its 12th win in 16 games, trailed San Francisco by 9 1/2 games on June 8.

"I think our game plan was to make up a game a week," Ethier said of pulling even with the Giants. "We knew we could make up the games, but not in this short of a distance. Like I said, we were thinking one game a week to chip off that lead. We battled back a long way, but we've got to have a lot more of what we've done recently. We can't get overexcited."

Kershaw (9-2) dominated the Cardinals while extending his scoreless-innings streak to 28, the fifth longest stretch by a Dodgers pitcher. Kershaw allowed five hits and two walks in seven innings. The left-hander also capped a 6-0 run with a 0.82 ERA in June. He has 61 strikeouts this month.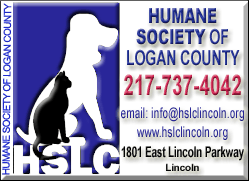 "More importantly, we've won every game," Kershaw said.

Los Angeles held St. Louis (44-39) to five runs in the series. The Cardinals were blanked twice.

"That's a good team, obviously. I've had some good games and had some bad games against them, too," Kershaw said. "For me, it's just a matter of trying to think along with those guys. They're all veteran hitters over there, and they all have really good game plans, and they don't really ever stray from it. Just being aggressive and at the same time trying to take advantage of some of the weaknesses."

Cardinals starter Shelby Miller didn't allow a hit until the fourth inning, but the game quickly got away from him.

"They started rolling on him and he gives up five hits in a row on balls that got way too much of the plate," Cardinals manager Mike Matheny said. "He went from real good to mistakes, but they jumped on some mistakes,"

Dodgers right fielder Yasiel Puig drew a leadoff walk. With a shift on, left-handed-hitting first baseman Adrian Gonzalez dropped a bunt near the third base line for Los Angeles' first hit. Left fielder Matt Kemp followed with an RBI single, driving in Puig for a 1-0 lead. Third baseman Juan Uribe plated Gonzalez on a sacrifice fly for a 2-0 advantage.

In the fifth, Puig turned a routine single to left into a double with two outs. He scored on Gonzalez's run-scoring single for a 3-0 lead. After a double by Kemp, Ethier launched a three-run shot into the right field bleachers to complete the scoring.

[to top of second column]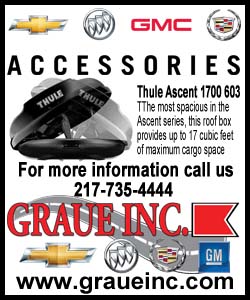 "Obviously, we don't need to contribute much with the way Kershaw is pitching," said Ethier, who homered for the first time since May 27, a span of 25 games.

Miller was pitching for the first time since he left Tuesday's start against the Colorado Rockies in the third inning because of back spasms. Matheny said Miller had no lingering effects Sunday.

"His back felt fine," the manager said. "It's encouraging, one, that his back was good and he's healthy, and two, we're watching him get better with his stuff. It's just the execution of it."

Miller (7-7) gave up six runs on seven hits in five innings. He walked three and struck out four.

Third baseman Matt Carpenter had half of the Cardinals' six hits. Gonzalez and Kemp each collected two of the Dodgers' 10 hits.

Los Angeles right-handers Brandon League and Jamey Wright each threw a scoreless inning to complete the win.

NOTES: Dodgers SS Hanley Ramirez did not play, and he is listed as day-to-day after straining his left calf in Saturday's 9-1 win over St. Louis. ... Los Angeles INF Justin Turner was placed on the 15-day disabled list with a left hamstring strain. Turner also was hurt Saturday. INF Carlos Triunfel was recalled from Triple-A Albuquerque to fill Turner's spot. ... St. Louis RHP Jorge Rondon was recalled from Triple-A Memphis. To make room, RHP Eric Fornataro was optioned to Memphis. ... The Cardinals are off Monday. They begin a three-game series Tuesday in San Francisco against the Giants. ... The Dodgers host the Cleveland Indians in a three-game set beginning Monday. ... The game drew a crowd of 47,739.
[© 2014 Thomson Reuters. All rights reserved.]
Copyright 2014 Reuters. All rights reserved. This material may not be published, broadcast, rewritten or redistributed.