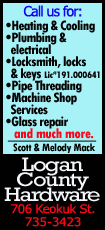 They did the job Sunday night.

Ortiz and Pedroia drove in three runs apiece, and the Red Sox concluded a 10-game road trip by outlasting the New York Yankees for an 8-5 victory.

The Red Sox concluded their trip through Oakland, Seattle and New York with four wins. They rebounded from losing three one-run games in Oakland by winning four of the final seven, including two of three at Yankee Stadium. Ortiz finished the trip 10-for-37 (.270) with three home runs and nine RBIs, while Pedroia was 14-for-39 (.359) with five RBIs.

"If you're going to be good and to get to where we want to be, those are the guys that have to drive the bus for sure," Boston starter John Lackey said.

Red Sox manager John Farrell added, "They've carried their weight for a long, long time, and they have very strong track records. I think before the season's out, I think we'll look and their numbers will be right (where we're used to)."

Ortiz hit his 450th career home run in the third inning, a long, three-run shot off New York right-hander Chase Whitley (3-2). The Boston designated hitter became the 37th player to hit 450 home runs and did so after his previous two at-bats resulted in double plays against defensive shifts.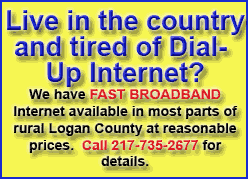 As he circled the bases, he pointed in the stands to his family.

"One way or the other, we have to start," Ortiz said. "It feels good. We had a tough road trip coming from Oakland and Seattle.

Pedroia reached base for the 12th game in his past 13, and he recorded his second consecutive three-hit game. After preceding Ortiz's 19th home with his second hit of the night, the second baseman had a two-run bloop single to right field in Boston's three-run fifth and then lifted a sacrifice fly in the sixth.

Even with the focus on Pedroia and Ortiz, the Red Sox are aware that it has to be others chipping in with games like Sunday when every starter had a hit and seven different players scored a run.

"Hey man, look, offense just isn't one or two guys," Ortiz said. "We got nine hitters, so everybody's got to contribute. If we have two guys hitting in the lineup, then the opposition is going to focus on those two guys."

The Red Sox scored eight runs on the road for the first time since May 26. They resembled last year's edition by getting 12 hits, eight walks and going 4-for-13 with runners in scoring position.

"We're trying to win games," said Pedroia, whose team is 38-44 after the first game of the season's second half, in four place in the American League East, six games behind the first-place Toronto Blue Jays. "That's what we're about, trying to find ways to do that."

Shortstop Stephen Drew added an RBI single, and the Red Sox scored another run in the fifth when left fielder Daniel Nava came home uncontested after Pedroia was caught off first base in a rundown.

Lackey (9-5) capitalized on the offense and picked up the win despite allowing five runs (four earned) and six hits in five innings.

[to top of second column]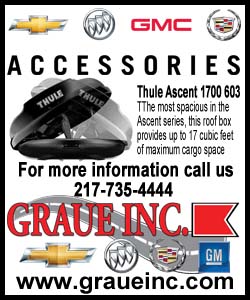 After Burke Badenhop was aided by a running catch in left field by Nava and center fielder Jackie Bradley Jr. throwing out New York designated hitter Carlos Beltran at the plate in the sixth, Andrew Miller struck out the side in the seventh while working around a walk.

Junichi Tazawa pitched a scoreless eighth, and Koji Uehara tossed a perfect ninth for his 18th save.

First baseman Mark Teixeira and Beltran hit solo home runs for the Yankees, who lost for the fifth time in seven games following a four-game winning streak. New York (41-39) trails Toronto by two games.

"We're all going through our issues, there's no doubt about it, in the division," New York manager Joe Girardi said. "As I've said, it's probably going to come down to the end and who handles the injuries the best. Obviously, we need to play better. I'm sure every club in our division probably says that at this point. We need to play better. We're right in the thick of it, and we have an opportunity."

Shortstop Derek Jeter hit an RBI single, and left fielder Brett Gardner added a run-scoring double.

Whitley allowed five runs and eight hits in four-plus innings, a line that might have been worse if not for two early double plays. Whitley was knocked out after allowing a leadoff walk to Bradley in the fifth.

"I'm most frustrated with the pitch to Ortiz, obviously, and the walk to Bradley that set up the fifth," Whitley said. "That was unacceptable."

NOTES: The Yankees did not have a problem with Boston 1B Mike Napoli's reaction to hitting a home run off RHP Masahiro Tanaka on Saturday. FOX's dugout microphones caught Napoli saying "what an idiot" in surprise to getting a fastball as opposed to other pitches. ... The Yankees said that LHP CC Sabathia did not have any problems after making his first rehab start Saturday night and that he would throw a bullpen session Monday before making a second rehab start. ... Boston 3B Xander Bogaerts, in a 2-for-35 slump since June 18, did not play Sunday. Manager John Farrell said Bogaers was spending batting practice working on his timing at the plate. ... Red Sox hitting coach Greg Colbrunn was medically cleared, and he will rejoin the team Monday after sustaining a brain aneurysm about a month ago.
[© 2014 Thomson Reuters. All rights reserved.]
Copyright 2014 Reuters. All rights reserved. This material may not be published, broadcast, rewritten or redistributed.