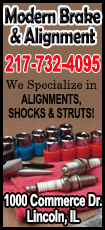 Milwaukee, leading the National League Central by 5 1/2 games to start the day and 19 games above .500, committed a pair of costly errors and mustered just four hits against Colorado Rockies left-hander Jorge De La Rosa in a 10-4 loss Sunday afternoon at Miller Park.

"It's going to happen," said Brewers third baseman Aramis Ramirez, who made one of Milwaukee's two errors. "It's a 162-game season, a long season so you're going to have days like this that we don't pitch well and don't play defense. We only got four hits so we didn't do anything right."

Colorado avoided a second sweep by the Brewers in as many weeks by jumping early on Brewers right-hander Yovani Gallardo (5-5), who recorded two quick outs to open the first before allowing a walk and four straight hits, including a two-run double by left fielder Corey Dickerson, to give the Rockies a 3-0 lead.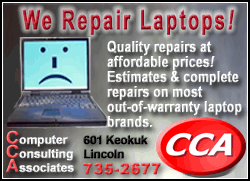 The Rockies tacked on runs in the second and third then, after Milwaukee cut the deficit to three runs in the fourth, added three more in the fifth on errors by Ramirez and catcher Jonathan Lucroy.

Shortstop Troy Tulowitzki and left fielder Corey Dickerson opened the inning with base hits off Gallardo, which brought up catcher Wilin Rosario, who already had two hits on the day.

Rosario chopped Gallardo's first offering down the line to third, but it got past Ramirez's glove and rolled into left field, letting two runs score.

Shortstop Jeff Bianchi threw home to try and catch Dickerson but Lucroy, seeing Rosario trying to reach third, rifled a shot back to and past Ramirez, letting Rosario score.

"He dove for the ball and I just kept going and Stu was kind of holding me up but I kind of noticed he was pretty far away to be able to make the throw, so I took off and slid," Dickerson said. "I was kind of -- that's when I got the strawberry (on his left leg), so I really didn't pay attention after that. So I really didn't know what happened behind me."

De La Rosa (8-6) began his career with the Brewers but was 1-2 with an 8.39 ERA in five previous career starts against Milwaukee. He had no trouble finding a rhythm Sunday and faced the minimum number of batters through three innings.

Milwaukee put together a small rally in the fourth, starting with a leadoff home run by right fielder Ryan Braun, his 11th of the season and cut the deficit to 5-2 on left fielder Khris Davis' sacrifice fly.

"After getting those two runs it's a 5-2 ballgame, and I'm feeling pretty good," Brewers manager Ron Roenicke said. "Felt like our offense was going to come back and then we melt down that inning."

[to top of second column]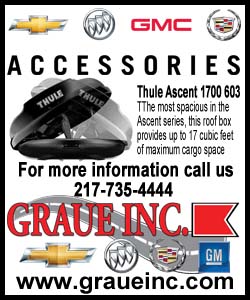 Two wild pitches led to two more Brewers runs in the sixth but De La Rosa finished the inning and called it a day, having held Milwaukee to four runs on four hits with four strikeouts.
"He did a good job today," Rockies manager Walt Weiss said. "He had to labor through a couple innings, but did a nice job for us. We needed a lift today and he got us through six and put us in a position."

Third baseman Charlie Culberson hit a two-run home run in the eighth for Colorado, which finished the day with 15 hits -- three of them off the bat of Tulowitzki and two each by Dickerson, Rosario and second baseman D.J. LeMahieu.

"The offense has been swinging the bat well," Weiss said. "I feel like we had a good approach at the plate and today we swung the bats really well against a good pitcher. The boys keep grinding through it."

The Rockies snapped a six-game losing streak to the Brewers, who took all three last weekend in Denver and the first three of a four-game set this weekend in Milwaukee.

NOTES: Milwaukee was without SS Jean Segura and CF Carlos Gomez Sunday, both of whom left Saturday's game early due to injury. Segura had leg cramps and Gomez strained his neck colliding with RF Ryan Braun. Both were available to pinch hit if needed, manager Ron Roenicke said. ... The Brewers optioned RHP Alfredo Figaro and recalled INF Jeff Bianchi from Triple-A Nashville Sunday. Bianchi started at SS. ... Rockies 3B Nolan Arenado continues his minor league rehab assignment today with Triple-A Colorado Springs. He went 2-for-4 with two RBIs and a run scored Saturday in his first rehab appearance. He has been out since May 25 with a broken middle finger on his left hand.
[© 2014 Thomson Reuters. All rights reserved.]
Copyright 2014 Reuters. All rights reserved. This material may not be published, broadcast, rewritten or redistributed.