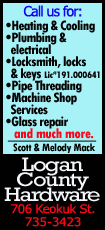 Second baseman Omar Infante singled home left fielder Alex Gordon with the winning run with one out in the ninth inning as the Kansas City Royals defeated the Los Angeles Angels 5-4 Sunday.

"It's nice to win one of these, finally," said Royals starting pitcher Jeremy Guthrie. "I felt the whole homestand was close games with late losses, so to get a late win is huge."

The run was unearned after Angels second baseman Howie Kendrick failed to handle a throw that should have been an inning-ending double play grounder hit by catcher Salvador Perez, the Royals' slowest runner.

"As soon as it's hit, it's like 'OK, that's a double play. Here we go.'" Royals manager Ned Yost said. "When Howie missed the ball it's like 'Oh my gosh, we got a shot here.' It feels wonderful, I'm not going to lie and say no. It feels great."

It was not such a great feeling on the Angels' side.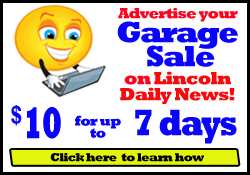 "Howie's been playing terrific defense for us," Angels manager Mike Scioscia said. "He just took his eye off it. It happens. You turn the page."

Royals right fielder Lorenzo Cain went 4-for-5, including three doubles, and drove in a pair of runs.

"Omar's was a huge knock, and a big win for us," Cain said. "We've got to keep the momentum going and hopefully just pour it on again in Minnesota."

Greg Holland (1-2) worked a 1-2-3 ninth to claim the victory. Jason Grilli (0-3), who the Angels obtained in a deal Friday, took the loss although the run was unearned.

The Angels made it 4-4 in the sixth on shortstop Erick Aybar's solo shot into the right field bullpen. Before Aybar's blast, designated hitter Albert Pujols slowed up in in the sixth trying to stretch a single into a double.

"He felt a little something in his groin," Scioscia said. "We'll see how his situation is after the doctor looks at him. It had nothing to do with hustle."

Guthrie departed after 6 2-3 innings, allowing four runs, two unearned, on eight hits and two walks. Guthrie said he thought he performed "relatively well."

"A couple of pitches I'd like to get back, the first home run and the second home run, also, but overall I felt pretty good," Guthrie said.

Kelvin Herrera replaced Guthrie and inherited a bases loaded jam, but got out of it with Pujols flying out to center on his second pitch.

Right fielder Kole Calhoun wasted no time getting the Angels on the board, homering on Guthrie's second pitch. Calhoun drove it out to right for his third career leadoff homer.

[to top of second column]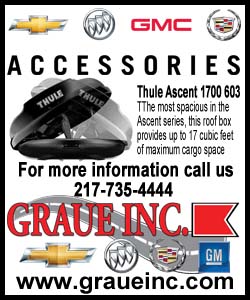 The Angels added another run in the first thanks to a Royals' fielding miscue. Center fielder Mike Trout singled and with two outs scored from first when Cain failed to catch Aybar's routine fly.

The Angels scored another unearned run in the third when Calhoun reached on a two-base throwing error by first baseman Eric Hosmer. Left fielder Josh Hamilton's two-out double brought Calhoun home.

Right-hander Cory Rasmus replaced Wilson, who threw 39 of his 89 pitches in the fourth when he retired only two. Wilson yielded four runs on seven hits, four walks and a hit batter.

"I couldn't get outs from some of the guys I would get outs from," Wilson said. "It seems like Cain was on base in scoring position all day and when he came up with guys on base he fouled balls off and fouled balls off. I'd get ahead of him and he'd foul and foul and foul. It was just his day in that matchup."

NOTES: Angels LHP Tyler Skaggs, who has not pitched since June 5 because of a right hamstring strain, threw in the bullpen Sunday and if he has no setbacks could start Wednesday against the White Sox. ... Royals CF Jarrod Dyson, who entered Sunday hitting .320 in June, made a rare start against a left-handed pitcher. ... Royals LHP Danny Duffy, who starts Monday at Minnesota, is 1-1 with a 2.29 ERA in three career starts against the Twins, holding them scoreless in the past 11 innings. ... The Royals play 15 of their next 19 games on the road. ... The Angels signed RHP Chris Ellis, the third-round pick who was 10-3 with a 2.55 ERA and helped Ole Miss make the College World Series in Omaha.
[© 2014 Thomson Reuters. All rights reserved.]
Copyright 2014 Reuters. All rights reserved. This material may not be published, broadcast, rewritten or redistributed.