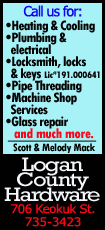 LHP Jose Quintana is penciled in as the No. 2 starter for the White Sox in camp, following up LHP Chris Sale. What Quintana would also like to follow up is the $32.5 million contract extension Sale earned last spring. Like Sale, Quintana will likely receive Super 2 arbitration status before next season. The White Sox wanted to avoid arbitration with Sale, so they locked him up. Quintana, who threw 200 innings and had a 3.51 ERA last season, knows that type of money is not awaiting him, but would still like that security. "I was happy for Chris when he got that contract," Quintana said. "He's a good teammate, he pitches hard in every start and the team has a chance to win every time he pitches." And while there haven't been discussions yet, it's still a long camp. "We did it with Chris last year when he was coming off his All-Star appearance and was top-six in Cy Young voting," White Sox GM Rick Hahn said. "We're not afraid to lock in young guys with a deal that makes sense for both sides."

-----------------------------------------------

MLB Note - Chicago White Sox Dunn, Adam

DH/1B Adam Dunn was given permission to leave the team and attend the Oscars on Sunday, and was given the blessing by both Hahn and manager Robin Ventura. "I appreciate Rick and Robin doing it face-to-face because if I saw anything remotely that they really, truly weren't 100 percent on board, I wouldn't do it," Dunn said of leaving the team. Dunn was attending for the movie "Dallas Buyers Club," in which he played a small, non-speaking role as a bartender, but was also an investor in the film, which had six nominations, including best picture.

-----------------------------------------------

MLB Note - Chicago White Sox Paulino, Felipe

RHP Felipe Paulino is quietly putting together a solid camp so far, not only because of his stuff on the mound, but also because there have been no setbacks or restrictions in the wake of Tommy John surgery and having a cyst removed from his right shoulder last fall. "I'm trying to do the best I can to show everybody I'm back," Paulino said. "No restrictions at all. My arm is responding well. Hopefully everything is OK." The veteran is competing for a spot in the starting rotation, and would give the Sox another right-hander, along with youngster Erik Johnson.


-----------------------------------------------

MLB Note - Cleveland Indians Masterson, Justin

RHP Justin Masterson avoided an arbitration hearing by agreeing to a one-year deal worth $9.75 million. However, the Indians and Masterson will continue to talk through spring training in hopes of reaching an agreement on a multiyear extension. Masterson can become a free agent after the 2014 season.

-----------------------------------------------

MLB Note - Detroit Tigers Iglesias, Jose

SS Jose Iglesias will get "about a week" of rest due to shin splints in both legs. It's the same ailment that Iglesias played with most of last season, finally putting him out of action late in the regular season. Manager Brad Ausmus took him out of Detroit's Feb. 27 exhibition game when he noticed the shortstop was slow running to first. "It's inflammation for which he's started treatment," Ausmus said. "Talking to him after the game, we decided to try and nip this in the bud now. So he probably won't play in the neighborhood of a week. The amount of time is adjustable, but that's the process right now. He had an MRI done to rule out a stress fracture and that has been ruled out. But he didn't look like he was running great." The Tigers will use Minor League shortstops and UTL Steve Lombardozzi in the interim. The Tigers are mildly concerned it may be a recurring issue.

-----------------------------------------------

MLB Note - Detroit Tigers Lombardozzi, Steve

UTL Steve Lombardozzi will get plenty of game work at shortstop to see if he's a viable option should regular SS Jose Iglesias get hurt or need a day or two of rest. The Tigers let backup middle infielder Ramon Santiago go at the end of last season and need a backup at the position. Lombardozzi has played less than a handful of games at the position in the Majors and just slightly more than that all told. "We'll find out," manager Brad Ausmus said recently. "I just want to see him play short. "I think he can make the plays. But I want to see his range. And I'll consult Omar Vizquel (Tigers infield coach)."

-----------------------------------------------

MLB Note - Chicago White Sox Garcia, Avisail

RF Avisail Garcia has been seeing most of his starts for the White Sox as a middle-of-the-order type hitter, but Ventura revealed that there could be a stint in Cactus League play where they give Garcia some looks in the No. 2 hole. "He could very easily (bat third), and there's really an opportunity for him even if we want to bat him second," Ventura said. "He has that kind of approach at the plate. He does have some speed that you can utilize there. There are some ideas of throwing him in there. When you look at it, you like what you see when you see it in there. It might happen." For now, Adam Eaton was hitting leadoff and Alexei Ramirez was getting chances in the No. 2 hole, but that could change.

-----------------------------------------------

MLB Note - Chicago White Sox Belisario, Ronald

RHP Ronald Belisario was given a $3 million contract in free agency this offseason to solidify the White Sox bullpen, but that's been hard to do so far, as he entered last weekend not even in camp yet. Belisario has visa problems, something that became an issue for him almost annually while he was with the Dodgers. "It's certainly not something that is in our control, but it is something we hope is coming to a resolution in the coming days," Hahn said. "I don't have a specific time frame, but I do know there's been some progress, and we're hopeful in the coming week we'll have resolution."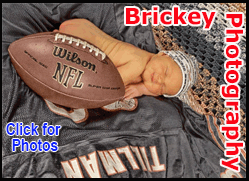 -----------------------------------------------

MLB Note - Cleveland Indians Harang, Aaron

RHP Aaron Harang was a late addition, signed to a minor league contract and invited to the big league camp as a non-roster player. Harang is competing with RHP Carlos Carrasco, RHP Josh Tomlin and RHP Trevor Bauer for the No. 5 spot in the starting rotation. "He's a veteran who knows how to pitch. We're looking forward to seeing what he can do," Indians manager Terry Francona said.

-----------------------------------------------

MLB Note - Detroit Tigers Porcello, Rick

RHP Rick Porcello worked two strong innings against Atlanta in his first exhibition outing, working on his curveball from the start. "Throwing my curve and sticking to it as my main breaking pitch was a decision we made last year," Porcello said. "It's the pitch I saw some really good results from -- and feel a lot more confident in. Now is the time to get better with it and really use it as a weapon." He struck out three straight batters in his second inning as he employed the breaking ball to great effect. "You guys saw me throw three years ago, and you see me throw now," he said. "I feel I'm throwing my breaking ball a lot better and more consistently than in the past. The curve felt pretty good. It's not quite as sharp as I'd like it to be, but it was the first time out. So it's something to keep working toward."

-----------------------------------------------

[to top of second column]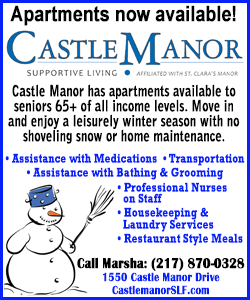 MLB Note - Detroit Tigers Jackson, Austin

CF Austin Jackson may not lead off a great deal during exhibition games but that's strictly to give rookie manager Brad Ausmus a look at his alternatives. Ausmus can see what other players look like leading off and how Jackson functions at different spots lower in the batting order. "The plan is, when he's in there, to try him in a few different spots," Ausmus said. "But let's put it this way: If we decide to hit him leadoff, it's not as if he's never done it before."

-----------------------------------------------MLB Note - Detroit Tigers Verlander, Justin

RHP Justin Verlander hasn't had his first exhibition start announced but it's likely to be late in the first week of March. Verlander was up to 60 pitches in his bullpen sessions as February ended and had pitched batting practice. He was declared to be finished with his rehab Feb. 20 following early January surgery for sports hernia repair. Verlander has been saying he's pain free after throwing and the next day. "If there are no setbacks, Justin Verlander will be right around 100 pitches (when Spring Training ends)," manager Brad Ausmus said recently. "If he's up to 100 pitches, Justin Verlander could probably will himself to be Justin Verlander." At some point Ausmus will have to choose between Verlander and Cy Young winner Max Scherzer to pitch Opening Day.

-----------------------------------------------

MLB Note - Detroit Tigers Chamberlain, Joba

RHP Joba Chamberlain had a scoreless first spring exhibition inning as he works to re-establish himself as a dominant relief pitcher. Chamberlain didn't walk a batter and gave up a hit while throwing first-pitch strikes to all four batters he faced. "Just to be able to throw my slider early for a strike, and then to be able to put it where I wanted to at the end of the at-bat (was big)," Chamberlain said. "My fastball command was really good and got some swing and misses and got some ground balls." He was clocked at 90-92 mph, down from the 95 he averaged last season, but his goal is to throw strikes and put the ball where he wants it. "I want to go out and throw 92-93 in my first couple outings," he said. "Every pitch I think was around 92, which for me is great. When I'm younger, you can kind of go out and let your emotions get the best of you, because you're in a game situation. But I've learned to slow the game down and get what I need to get done, which for me is just fastball location and getting my slider to be back where it needs to be. Those two things I really wanted to focus on." He's lost weight since last season, hired a personal chef and is paying more attention to his conditioning.

-----------------------------------------------

MLB Note - Detroit Tigers Avila, Alex

C Alex Avila, who lost more than two weeks as the result of a concussion during a home plate collision last season, likes the new rules Major League Baseball has put in place in an effort to reduce damage on plays at the plate this season. "It's not too involved, not too detailed," Avila said recently. "The runner can still do what he can to score, and the catcher can still do whatever he can to prevent it. What it's eliminating is the play where there's an unnecessary collision; where the catcher is in front of the plate waiting for the ball and the runner ends up hitting him to make sure he doesn't catch it. That's the dangerous one. But I like what they've done, because I didn't want the plate to be turned into just any old base."

-----------------------------------------------

MLB Note - Kansas City Royals Escobar, Alcides

SS Alcides Escobar missed the first three exhibition games, returning to Florida to be with his wife for the birth of their first child Saturday. SS Pedro Ciriaco replaced him and committed two errors, one fielding and one throwing Thursday in the spring training opener, a loss to the Texas Rangers. Rookie Christian Colon started at shortstop Friday and contributed a two-run single.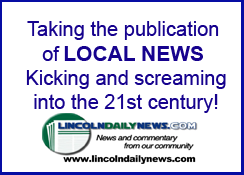 -----------------------------------------------

MLB Note - Cleveland Indians Raburn, Ryan

OF Ryan Raburn is expected to get a lot of his at-bats this year as the right-handed platoon with left-handed hitting David Murphy in right field. Raburn is coming off the best year of his career, hitting .272 with 16 home runs and 55 RBIs in just 243 at-bats last season. Raburn says he enjoys his role as a bench player. "Having a bench role can be hard for some guys to accept because everyone wants to play," he said. "But I'm at the point in my career where I know what's best for me, and that's coming off the bench."

-----------------------------------------------

MLB Note - Cleveland Indians Santana, Carlos

C Carlos Santana, who is trying to make the conversion from catcher to third base this spring, will play only third base for the first couple of weeks of spring training games, according to Cleveland manager Terry Francona. "The first couple of weeks he'll play third, then at some point we'll get him behind the plate," Francona said.

-----------------------------------------------

MLB Note - Cleveland Indians Swisher, Nick

1B Nick Swisher was held out of the Indians' first few spring training games, not because of an injury but to allow Swisher time to ease into the season. Swisher struggled early in the regular season in 2013. "He felt like he got ready a little too quick last season," manager Terry Francona said.

-----------------------------------------------

MLB Note - Kansas City Royals Chen, Bruce

LHP Bruce Chen, who is penciled in as the No. 4 starter, yielded two runs, one unearned, in two innings in the exhibition-opening loss on Thursday to the Rangers. Chen threw 18 strikes in 26 pitches.

-----------------------------------------------

MLB Note - Kansas City Royals Aoki, Norichika

RF Norichika Aoki reached base four times Friday in the 11-1 rout of the Rangers. He singled, doubled, walked and reached on a throwing error. "That's who Aoki is," Royals manager Ned Yost said. "He's a real consistent performer."

-----------------------------------------------

MLB Note - Kansas City Royals Shields, James

RHP James Shields threw only 10 pitches and one inning, getting three groundouts, on Friday in his spring training debut against the Rangers. Shields then went to the bullpen and threw another 20 pitches. "It's all about pacing yourself," said Shields, who has thrown 200-plus innings the past seven years.

-----------------------------------------------

MLB Note - Chicago White Sox Cleto, Maikel

RHP Maikel Cleto, who was designated for assignment Feb. 17, was claimed off waivers Wednesday by the Chicago White Sox. Cleto was DFA after the Royals picked up OF Jimmy Paredes off the waiver wire from the Orioles. Cleto, who has a 97-98 mph fastball, had a 3.55 ERA and averaged 8.5 strikeouts per nine innings in 38 innings last season with Triple-A Omaha.

-----------------------------------------------
[© 2014 Thomson Reuters. All rights reserved.]
Copyright 2014 Reuters. All rights reserved. This material may not be published, broadcast, rewritten or redistributed.