Russia is the world's biggest oil producer and Ukrainian Prime Minister Arseny Yatseniuk said Moscow's move to use military force was a "declaration of war".

Putin secured permission from his parliament on Saturday to use military force to protect Russian citizens in Ukraine and told U.S. President Barack Obama he had the right to defend Russian interests and nationals, spurning Western pleas not to intervene.

Brent crude hit a session peak of $111.24 per barrel, its highest since Jan. 2, and was up $1.56 at $110.63 by 0415 GMT.

U.S. crude futures jumped as much as $2.06 to $104.65 a barrel, the highest since Sept. 23. They were later up $1.19 at $103.78.

"Oil markets are reacting on the potential that the situation could worsen," said Ben Le Brun, a market analyst at OptionsXpress in Sydney. "We don't see any fundamental impact on oil markets yet, and it is still very much sentiment driven."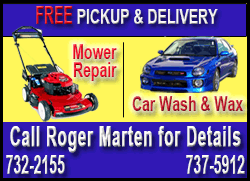 "But I definitely suspect oil will move much higher, if it actually comes to war. U.S. crude could easily surpass $110 and a $120 target is not out of the question," said Le Brun.

GAS DISRUPTION

The stand-off raised concerns over disruptions of Russian natural gas supplies to Europe, which would see a rise in demand for alternative fuels such as heating oil. The European Union gets roughly a quarter of its gas supply from Russia, mostly piped through Ukraine.

Still, the relatively mild winter in Europe has reduced demand for heating fuel, with storage levels about 20 percent above last year's level at all of the main European gas hubs except for Austria's Baumgartner, according to National Australia Bank.

Russia, the world's biggest oil producer, exports around 5.5 million barrels of crude oil per day. Piped natural gas exports beyond the former Soviet Union totaled 15.8 billion cubic meters in January.
President Barack Obama and the leaders of Britain, Germany and Poland expressed "grave concern" on Sunday over Russia's intrusion into Ukraine, which they called a breach of international law and a threat to international peace and security.

U.S. Secretary of State John Kerry, who will visit Kiev on Tuesday, condemned Russia's "19th century" behavior and threatened visa bans, asset freezes and trade restrictions against Russia, following the seizure of the Ukrainian peninsula of Crimea.

The European Union, which depends on Russia for much of its natural gas and has close trade ties with its eastern neighbor, is unlikely to match the United States in threatening sanctions against Russia when its foreign ministers meet to discuss Ukraine on Monday, instead pushing for mediation between Moscow and Kiev.

The tensions come at a nervous time for markets as activity in China's factory sector slowed to an eight-month low in February, a government survey showed on Saturday, reinforcing signs of a modest slowdown in the world's No. 2 economy as demand weakens.

The situation in Ukraine pressured Asian stocks on Monday, forcing anxious investors to cut their exposure to riskier assets in favor of traditional safe haven bets such as the Japanese yen and Swiss franc.

"There is nothing much you can do to calculate the risk premium in the current situation. We just have to wait and see how it develops," said Le Brun.
(Additional reporting by Meeyoung Cho; editing by Manolo Serapio Jr., Ed Davies and Joseph Radford)
[© 2014 Thomson Reuters. All rights reserved.]
Copyright 2014 Reuters. All rights reserved. This material may not be published, broadcast, rewritten or redistributed.