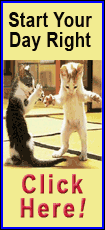 They are the target on every other team's schedule. At 46-13, they have the best record in the league. And to keep it that way, they will have more than a handful of battles on their hands.

Forward David West helped the Pacers survive another near upset Sunday night at Bankers Life Fieldhouse, scoring a game-high 25 points in a 94-91 victory over the Utah Jazz. The Pacers rallied from a 12-point deficit to win their fifth straight game, all over teams in the bottom half of the NBA.

"We're getting everybody's best game from now on," said West, who crashed hard to the floor during a scoring attempt in the second half but remained in the game. "We accept that."

Forward Paul George added 22 points for Indiana. West and George combined for 21 points in the third quarter, when a 13-3 run helped the Pacers take the lead for good.

Utah (21-38), the last-place team in the Northwest Division, almost forced the Pacers into overtime. Indianapolis native Gordon Hayward, who was a star at Butler University when Boston Celtics coach Brad Stevens was the coach at Butler, missed a 3-point shot as the buzzer sounded. The ball rattled off the rim and bounced away.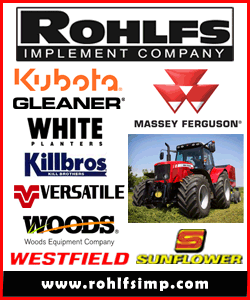 "I wanted that one. It was close. It looked good from my angle. I just back-rimmed it," Hayward said.

Hayward, who played in front of a large group of friends and family, led the Jazz with 21 points on 8-of-15 shooting. He scored 16 of those points in the second half when the Pacers pulled ahead by eight but the Jazz fought back to make it a one-possession game in the final minute.

"I'm proud of the way we fought," Hayward said. "We could have given up. We gave ourselves a shot, gave ourselves a look."

"I thought the focus, especially on the defensive end tonight, was really, really good," Utah coach Tyrone Corbin said. "It gave us a chance to win the ballgame."

Utah center Derrick Favors added 17 points and had a game-high 10 rebounds. He scored 11 points in the first half, when the Jazz took a 12-point lead, stunning the home crowd. Guard Trey Burke added 16 points.

[to top of second column]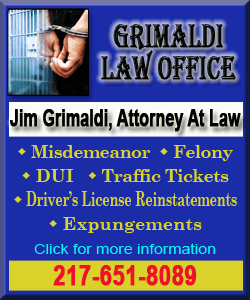 Favors' job on the boards led to a 44-42 rebounding advantage for Utah.

Pacers guard C.J. Watson, starting in place of George Hill (bruised shoulder), added 13 points and guard Lance Stephenson had 11.

The Pacers were facing a team in the NBA's bottom half for the fifth consecutive game, and, as in the previous four games, the Pacers struggled. Frustration surfaced in the third quarter when George was whistled for a technical foul. George slammed the ball to the court and complained when a foul was called on a play when George thought the Pacers had stolen the ball.

The Pacers won all five of those games, but the last three have come by an average winning margin of less than five points.

"Sometimes guys get hot, teams play well. Teams are circling our name on their schedule," West said. "All these games are going to be this way. We know we're going to get everybody's best shot."

On Saturday, the Pacers held on to defeat the Celtics by five points in Boston, then arrived in Indianapolis at 4 a.m.

"I'm really, really proud of our guys for pulling out a game under difficult circumstances, getting in at 4 a.m., overcoming in-game adversity with our starting point guard out and foul trouble (Roy Hibbert had two early fouls) and having to use two timeouts for injured players," Pacers coach Frank Vogel said. "This was a mental toughness win."

NOTES: Pacers G George Hill sat out for the second game in a row due to a bruised shoulder. He injured the shoulder in Thursday's 101-96 win over Milwaukee. ... Pacers G Evan Turner, who joined the club on Feb. 20 in a trade with the Philadelphia 76ers, averaged 12.6 ppg in his first three games with the Pacers. While Hill is out, Turner is a back-up point guard to C.J. Watson. "I like what he's doing. He's giving us a big lift, a spark, so to speak," Pacers coach Frank Vogel said. ... Jazz G/F Gordon Hayward, an Indianapolis native and former star at Butler University, made his only Indy appearance of the season in Sunday's game. He received loud cheers when introduced as a starter. ... An eight-inch snowstorm and temperatures in the 20s greeted the Jazz for the second contest of a season-long, six-game road trip covering more than 4,000 miles.
[© 2014 Thomson Reuters. All rights reserved.]
Copyright 2014 Reuters. All rights reserved. This material may not be published, broadcast, rewritten or redistributed.