NFL franchise season to open with a bang
Send a link to a friend Share
[March 03, 2014] By Howard Balzer, The Sports Xchange

The first major deadline of the offseason is expected to hit with some drama Monday afternoon when all NFL teams must decide whether to designate one of their soon-to-be free-agent players with a franchise or transition tag.
Being franchised is a good-news/bad news situation for players. And this year's franchise actions could get explosive as players seek to maximize their franchise income based on their designated position.

The good news is they are guaranteed an excellent paycheck based on a formula that includes the average income of the top five players at their position over the last five years.

The bad news is they are realistically prevented from testing their value in free agency because even if another team is willing to pay a high salary, it must also compensate his current team with two first round draft picks.

Teams can franchise only one player a year.

Three teams did so Friday, two officially, when New Orleans Saints tight end Jimmy Graham, Carolina Panthers defensive end Greg Hardy and New York Jets kicker Nick Folk were franchised.

The Saints didn't inform the league by Friday's 4 pm Eastern deadline so Graham will be officially listed Monday.


After that, Graham will likely appeal if the NFL Management Council rules he should be considered a tight end. The tender for tight ends is $7.035 million, while it is $12.312 million for wide receivers

. Graham contends he should be considered a wide receiver because the majority of his snaps came lined up in the slot.

The league will likely argue that the tight end position has evolved into one where most pass-catching tight ends play in the slot, and that true wide receivers never line up as a tight end.

The Baltimore Ravens avoided a similar situation with tight end Dennis Pitta when he signed a five-year contract worth $32 million last week.

The Buffalo Bills have reportedly decided not to franchise safety Jairus Byrd for a second consecutive year, while the Washington Redskins are deciding whether to tag linebacker Brian Orakpo. The Cleveland Browns are unlikely to franchise center Alex Mack because the league does not have separate tenders for tackles, guards and centers, and the tender for all offensive linemen is $11.654 million.

[to top of second column]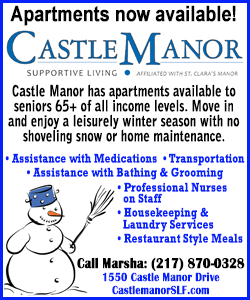 Players given the one-year non-exclusive franchise tender can negotiate with all other 31 teams. If they receive an offer, the original team can match it or receive two first-round draft picks as compensation. A player receiving the exclusive franchise tag is prohibited from negotiating with any other teams.

The transition tag, which is lower, is also available for teams but has rarely been used in recent seasons. Teams retain matching rights for transition players, but there is no compensation if the player leaves.

Once tagged, it remains possible for the player and team to agree on a long-term contract. However, if there is no agreement by July 15, the player can only be paid the amount of the tender for that season.

Last season, eight players were franchised and only one, Denver Broncos tackle Ryan Clady, eventually signed a long-term contract. The other seven -- Byrd, Chicago Bears defensive tackle Henry Melton, Cincinnati Bengals defensive end Michael Johnson, Dallas Cowboys defensive end Anthony Spencer, Indianapolis Colts punter Pat McAfee, Kansas City Chiefs tackle Branden Albert and Miami Dolphins defensive tackle Randy Starks -- all played the 2013 season for the tender and are expected to become unrestricted free agents on March 11.

Following are the franchise and transition tags for each position, with the first number the franchise tender:

Quarterbacks $16.912 million/$14.666 million; running backs $9.54 million/$8.033 million; wide receivers $12.312 million/$10.176 million; tight ends $7.035 million/$6.106 million; offensive linemen $11.654 million/$10.039 million.

Defensive ends $13.116 million/$10.633 million; defensive tackles $9.654 million/$8.060 million; linebackers $11.455 million/$9.754 million; cornerbacks $11.834 million/$10.081 million; safeties $8.433 million/$7.253 million.

Kickers/punters $3.556 million/$3.205 million.

-----------------------------------------------
[© 2014 Thomson Reuters. All rights reserved.]
Copyright 2014 Reuters. All rights reserved. This material may not be published, broadcast, rewritten or redistributed.