Fighting off a sluggish start for the second straight game, No. 25 New Mexico powered past Nevada 72-58 on Sunday afternoon at Lawlor Events Center behind the usual suspects.

The win, the Lobos' 11th in the last 12 games, sends New Mexico (23-5, 14-2 in the Mountain West) and San Diego State (25-3, 14-2) into the final week of the regular season tied atop the league standings. The rivals will face off March 8 in San Diego, with the victor taking the conference regular-season title, barring an upset earlier in the week.

"I haven't really talked about that game with the guys," said first-year New Mexico coach Craig Neal, whose program has won at least a share of the Mountain West title four of the last five years. "I talk about one step in the journey to win a championship."

Against Nevada, the Lobos had to overcome their second big deficit in as many games. The Wolf Pack (13-16, 8-8) led by as many as 14 points in the first half before New Mexico closed the half on a 10-0 run. The Lobos then had an 8-0 spurt when the game was tied at 49-49 with nine minutes remaining.

With the win, New Mexico improved to 7-0 on the road in conference play, a statistic that pleased Neal.

"That's impressive," Neal said. "I've got a tough-minded group. I've got a tough, resilient group. And I'm getting a lot better play off the bench. I think our starters are trusting them a little more and I thought our defense in the second half was outstanding."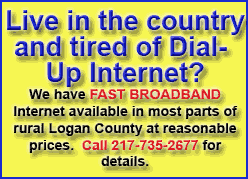 Forward Cameron Bairstow scored a game-high 22 points, and guard Kendall Williams (11 points, 10 assist) and center Alex Kirk (10 points, 11 rebounds, four blocks) both had double-doubles. New Mexico struggled to get its two big guys, Bairstow and Kirk, involved in the game early, but they were the difference down the stretch.

"It took us basically the whole first half to get the big guys going," Williams said. "(Nevada) did a good job schematically of double-teaming them and compacting things. Once our guards felt comfortable penetrating and making shots, that opened it up for the bigs, which is our go-to."

Said Neal of Bairstow's 14 second-half points: "Cam was a monster late in the game."

New Mexico's guards weren't too shabby, either.

Williams and Hugh Greenwood combined for 15 assists and zero turnovers. Williams became the Mountain West's all-time leader in assists, his 591 career assists moving him past former UNLV player Oscar Bellfield.

"I always brag about my bigs because everybody wants to talk about my bigs, but I'll take my guards against anybody," Neal said. "I like Hugh and I like Kendall, and I think Kendall is a special kid that doesn't get a lot of credit. He's done some things that are unheard of in our conference and in our program."

Wolf Pack coach David Carter said it was a pick-your-poison situation for his team. Either go one-on-one with New Mexico's talented big men or focus on them and let the Lobos guards attack.

"It's hard because they're good passers as well," Carter said of New Mexico's bigs. "Both guys can step out and hit the elbow shot. We just have to pick your poison really. You're either going to play 1-on-1 in the post, maybe get in foul trouble, or you're going to force it out and have someone else beat you."

[to top of second column]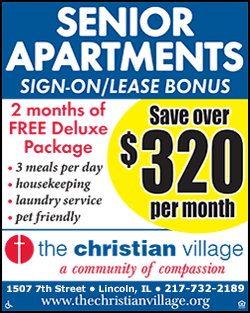 For the second straight outing, New Mexico struggled in the first half. The Lobos needed a 23-5 second-half run to blow past Utah State on Wednesday, and they went on a 23-7 run late to down Nevada.

The Lobos have become used to climbing out of slow starts. This is the ninth time this season New Mexico has scored 30 points or fewer in the first half. The team is 8-1 in those games, overcoming halftime deficits in five of those games. Against Nevada, New Mexico found its groove with about 10 minutes remaining.

"It was a matter of everybody, including the bench, getting aggressive," Williams said. "Once the tide started turning, I think you saw that roll. It took us longer than usual to find that and once we did we found some good success and the end of the game was really impressive."

Nevada was led by guard Deonte Burton (15 points, five assists), forward Cole Huff (15 points) and forward A.J. West (10 points, seven rebounds).

The Wolf Pack's second-half struggles started in the first half, Carter said, when Nevada allowed New Mexico to close the opening session on a 10-0 run.

"I thought they carried the momentum going into halftime," Carter said. "I think we just stopped being aggressive once we got the lead. I thought we got a little complacent."

The Wolf Pack fell into a tie for fifth place in the league standings. With the top five teams receiving a bye in the conference tournament, the Wolf Pack have plenty to play for down the stretch.

So, too, does New Mexico, which hosts Air Force on Wednesday before the regular-season finale at San Diego State. The game against the Falcons will be the final home game for Bairstow, Williams and walk-on Chris Perez. Bairstow, who is having a breakout season, is looking forward to his final game at The Pit.

"It's crazy that four years have already passed," he said. "It's unbelievable. I tell the freshmen, 'Tomorrow you'll be in my situation and you'll be wrapping it up, so enjoy it.' Playing in The Pit for the last time will be bittersweet, but you have to make the most of it and hopefully win a conference championship."


Notes: New Mexico improved to 3-0 all-time against Nevada. ... New Mexico F Cameron Bairstow (20.2 ppg) leads the Mountain West in scoring, while Nevada G Deonte Burton is second (19.9 ppg). ... New Mexico's Bairstow, G Kendall Williams and G Chris Perez all moved into a tie for third in program history in career wins with 102. ... Williams passed Rob Robbins for eighth on New Mexico's all-time scoring list. Williams has 1,741 career points and is third in program history in assists with 591.
[© 2014 Thomson Reuters. All rights reserved.]
Copyright 2014 Reuters. All rights reserved. This material may not be published, broadcast, rewritten or redistributed.