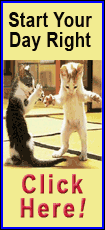 Archery — Ready, aim, fire! Y instructor Dave Duvall teaches the proper technique and safety of bow shooting for children in third to 12th grade. Targets include bull's-eyes as well as decoys such as deer, boar, coyote and groundhogs. Have fun with this activity the last four Saturdays in March. Shooting skills are put to the test the final week with a live 3-D shoot in a local timber area. Prizes will be awarded for top shooters, along with a wiener roast for everybody.

Winter Olympics party — Represent your country as you compete for a gold medal. Some of the events will be speed skating, ice hockey, ice dodging and figure skating. Join the party and see if you have a "snowball's" chance of winning. Each participant will receive food, drinks, snacks and a night worth of fun. The party will be on Friday, Feb. 28, for first- to sixth-grade children.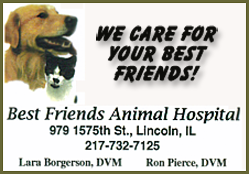 Art fun — No paint brushes allowed. On Monday, Feb. 17, from 9:30 to 11 a.m., kindergarten to third-grade children will use a variety of items from nature as well as grocery produce to create works of art. Combine that with a variety of colors and you will get some great masterpieces. Have you ever painted with corn? With green peppers? With pine cones and evergreen needles? Come to the Y and experience some art fun. Then, the next art class will be "Flowers Gone Wild!" scheduled for Monday, April 21, 9:30-11 a.m.
Volleyball — Where better to come play volleyball than at the place that invented it, the YMCA. The volleyball program is a great sport for any child from kindergarten to sixth grade. Team concepts like basic rules, game strategy and mechanics will be introduced as well as work on individual skills like passing, setting and hitting. Have fun Wednesday nights from early April to mid-May.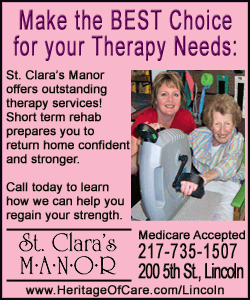 Spring soccer — The soccer program focuses on sportsmanship, teamwork and teaching the basic skills of soccer through games and drills. Children 3 1/2 to 12 years old are divided into four age groups for a practice and game each week. With an emphasis on fair play and safety first, the YMCA soccer program is progressive, with age-appropriate rules to help teach the game and keep it fun at every level. Come join the excitement from early April to mid-May.
Before and after school — If you are in need of a before- or after-school program for your child in kindergarten through sixth grade at District 27 schools, Chester-East Lincoln or Olympia South Elementary, then call the Y for registration information. Tuition rates, registration forms and a parent handbook are available online at www.lincolnymca.org. Financial assistance is available. Call the Y office for more program and financial information.
School's Out Fun Days — Register your kindergarten to sixth-grade children for a full day of fun with their friends when school is not in session Feb. 17 and 21, March 3 and 21, and for spring break, April 14-21. Kids will enjoy recreational and group games, art projects, table activities and games, playtime with their school friends, and much more. Visit the www.lincolnymca.org home page and click on the program guide (PDF) for more details on times, location, fees and registration deadlines.
[Text from file received from Lincoln Area YMCA]