(Copy)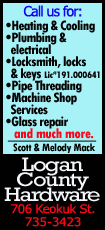 Most citizens in the county know me as Logan County Sheriff Steven Nichols. You have entrusted me with this position by electing me three times as your Sheriff. I value your confidence and truly appreciate your support and I am asking for another term.
Experience
35 Year Investigation &
Law Enforcement Career
Illinois Department of Corrections 1978-1979
Illinois State Police 1979-1986
South Dakota Highway Patrol 1987-1989
Illinois Department of Children &
Family Services 1989-2002
Investigative Consultant for first Forensic
Victim Interviewing Unit (DCFS)
Elected to 3 Terms as Your Logan County
Sheriff 2002-2014
Education
Bachelor of Science Degree in Law Enforcement
Administration, Western Illinois
University 1980
Special Weapons & Tactics Training (SWAT)
United States Air Force 1983
Brought ADAMAX (SWAT) Training Facility to
Logan County 2005
Many citizens think in terms of the Sheriff running the patrol and detective divisions; responding to calls for service, handling accidents, and conducting criminal investigations. There is much more to the job. The operation of the jail including staffing and housing prisoners in an ethical manner while remaining attentive to their civil rights is a fulltime job itself. Keeping abreast of the myriad of rules and regulations mandated by the Illinois Department of Corrections is crucial to the jail operation. Transporting and guarding prisoners to, during, and from court expends countless hours by deputies. The third major operation is the chief of security for the courthouse and all offices located therein. Working with the other elected officers and the courts require a great deal of attention. I have a great working relationship with the Judges, Circuit Clerk, County Clerk, Probation Office, County Treasurer, County Board, County Waste Management, and Sojourn Advocacy Office. I also am responsible for the security of the courthouse and screen every person before allowing entry. The County Sheriff is much more than the Chief Law Enforcement Officer of the County. The Sheriff is a police officer, manager, bookkeeper, mechanic, radio expert, procurement officer, disciplinarian, security officer, court liaison, and planner. For the past 11 ½ years, I have been each of these, every year, all of the time. I have surrounded myself with many fine individuals that I trust explicitly. Their professionalism makes the Logan County Sheriff's Office a highly respected agency that runs smoothly and efficiently.
Law enforcement officers are absolutely obligated to be respectful, polite, knowledgeable, and proficient in performing their duties. I believe I have brought this agency a long way to become the professional and effective Sheriff's Office that it is today. I have the endorsement of Logan County States Attorney Jonathon Wright because I have done a good job keeping this agency and all deputies effective police officers who prepare excellent reports and are prepared to testify in court.
My opponent says "change is good" and I would agree if, and when the current Sheriff retires, has dishonorably performed his mission, and has not kept the public's trust. I am not ready to retire and I certainly have done nothing to dishonor this position, or violated the public's trust. Every time a political office changes the caretaker, there is uncertainty as to what you may get. Remember, the last guy that promised you change gave you Obamacare! Stay the course; you know what you've got! I know and understand what it takes to efficiently run the office of Sheriff. As a proven leader, manager, and caretaker of your tax money, I would appreciate your vote on March 18, 2014.
___
1) What most qualifies you for the position of sheriff?
See above
2) What personal or professional financial experience would you bring to the office of sheriff?
In my private life, I have managed a successful show pig business selling show stock all over the country. I have never declared bankruptcy or drawn unemployment in my private affairs. I keep a sound personal footing and manage my income and expenses with a fine tooth comb. I live within my means and carry that into my management of the Sheriff's Office. Every penny of my budget is taxpayer money and I do my best to ensure that every purchase is necessary.
3) What experiences in leadership would you bring to the position?
Leadership can mean a lot of different things to different people. I believe that a good leader provides direction, guidance, and stability to an agency. Leading by example is an essential element. Confidence in yourself conveyed to your personnel is another. Never asking your personnel to do something that you are not willing to do is crucial to good leadership. Instilling confidence in your personnel, allowing them to do their job and recognizing that mistakes will be made without trampling an officer's personality is a trait of good leader. I believe I have these traits and I try to instill them into personnel. It is significant that Sheriff's Fraternal Order of Police Lodge #78 has endorsed my reelection.
4) How do you see the future of law enforcement changing in the next five years?
Technology is rapidly changing the way law enforcement conducts their business. I recently assisted in a school violence/safety program at Mt. Pulaski High School and I am looking to bring this program to other schools in Hartsburg and New Holland/Middletown. I will also offer this information to all Lincoln schools. I have been studying recent advancements in school safety and I believe those advancements could be implemented at our schools in Logan County. Two separate Smartphone Apps are being rolled out that would allow every school staff member to immediately notify 911 and all law enforcement officers in the area and all staff at their school of an intruder/active shooter incident. A second Smartphone App installed on all current and qualified retired law enforcement phones would immediately alert every city, county, state, federal police officer, and retiree of the active shooter. The Smartphone App also provides the location of all law enforcement officers as they respond. There is a minimal charge for both of these Apps, but I believe it is well worth my time to present this technology to area schools and police agencies.
I would also like to equip patrol and detective vehicles with the license plate reader cameras which will identify stolen vehicles, unregistered vehicles, suspended or revoked drivers, and wanted persons. This technology is expensive, prohibiting installation in all vehicles. I would like to put one unit in vehicles for each shift and in one detective vehicle. I will first look at grant opportunities to purchase this technology that will greatly enhance our ability to serve the citizens of Logan County.
5) Would you do anything different to meet those changes?
Training is the key to the success of an agency. There are many training opportunities available through the local Mobile Training Unit and other venues. I will make a concerted effort to continue to get officers into these and other courses that will increase our capabilities and improve their effectiveness.
While I believe our policies are sound, I will always solicit input from our States Attorney's Office to ensure our policies mesh with state and federal laws.
6) How would you work with other law enforcement departments; is there anything you would do different in the next four years?
My ability to work with other law enforcement agencies could not have been better demonstrated with the successes of the Gee Murder Task Force. I, along with my officers worked closely with this task of over 40 sworn and civilian personnel and multiple agencies to bring the Harris brothers to justice. Additionally, I have the support and endorsement of the 9 Sheriff's in counties surrounding and in close proximity of Logan County. I have worked closely with each of these agencies as Sheriff. I continue to work with the Illinois State Police on many issues concerning Logan County. Unfortunately personalities sometimes enter into the equation with other agencies in the county. However, I and my personnel have and will continue to respond to any incident within Atlanta and Mt. Pulaski at any hour of any day, regardless of any personality conflicts.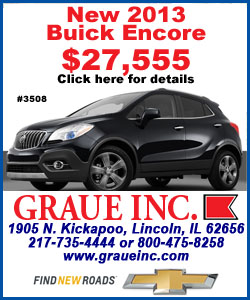 7) What would be most challenging for you in the next four years as sheriff?
During my tenure as Sheriff, there has been some turnover in the agency. I attribute most of the turnover to officers retiring, transfers to other agencies, and disciplinary issues. Several officers have retired or transferred to other agencies for monetary reasons or personal family issues. Yes, I have trained officers that later transferred, but I believe their service here more than offset their training costs. I have never stood in the way of any officer advancing their career. In regards to the disciplinary problems, I will not permit my officers to act like a bunch of "cowboys", violating the civil rights of our citizens and administering justice to suit their needs. I have terminated, suspended, and reduced in rank some officers that did not follow our policies and the law. I make no apologies for doing so.
Through negotiations with the FOP, I changed the 12 hour shifts to 10 hour shifts. I inherited an agency with thousands of dollars on the books due to mismanagement of overtime as a result of the 12 hour shifts. Instead of large payouts, I furloughed officers for lengthy periods of time to save tax dollars in the budget. It took several years to correct this problem. I believe police officers are not at their best working so many consecutive hours. Fatigue can lead to poor decisions, reduced physical strength, and less effective reporting. I want my officers to perform at a high level at all times, not having to be concerned about the obvious effects that fatigue can bring to their performance.
8) What is the most significant issue facing law enforcement at the county level?
The budget is probably the most significant issue facing the Sheriff's Office. Finding the money to run operations, the jail, and the courthouse all at the same time is a juggling act. Each require daily attention and are dependent upon funding. Proper administration of the taxpayer's money requires planning, innovative thinking; identifying and securing grants are needed to stay within the budget supplied by the County Board. I have done so every year for the past 11 ½ years. I have even returned money to the County Board each year of my administration.
The Police Operations, Jail, and Courthouse require a lot of money to administer. It is quite daunting to handle $1.9 million dollars in taxpayer money. It is challenging to supervise, guide, and mentor 20 sworn and 12 civilian employees.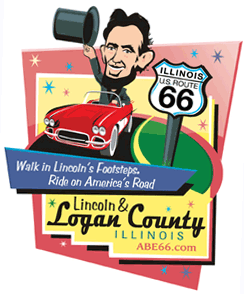 9) What would you most like to see stay the same?
I would hope to maintain the exemplary reputation that the Sheriff's Office has attained over the past 11 ½ years. The public's trust and cooperation is my highest goal.
10) Is there anything you would like to see change that would improve the department
The economy affects every public agency trying to do their mission with limited resources. The old adage of "doing more with less" is worn out. While I have no control over the nation's economy, I firmly believe that all public agencies are tapped out. I will, however, continue to do my best to be a good steward of the public's tax money and live within my budget.
[Text copied from file received]