Sixth man Matthew Amidon comes off the bench to score 11 points to help the Toppers earn the regional championship.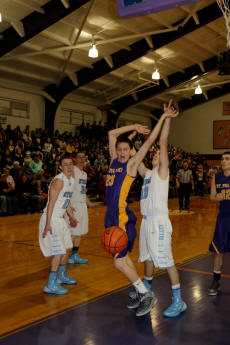 Jordan Luczaj is fouled going to the basket. Luczaj's 22 points would lead the Toppers Friday night.

A physical game all night long saw Topper guard Blake Collier right in the middle of all the action.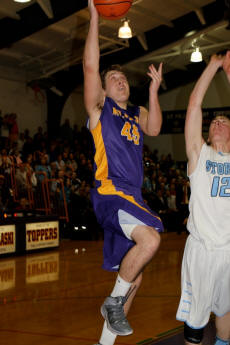 Senior Ridge Leinweber scored 11 points in the Toppers' victory.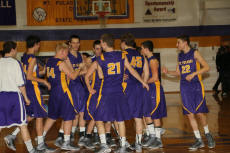 A happy group of boys ... regional champs!