<![if !vml]>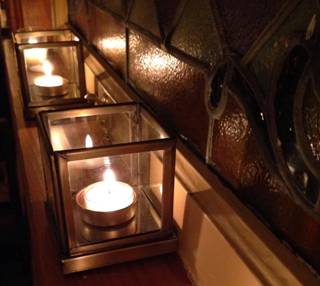 <![endif]>
One of my new favorite silent spaces is the chapel at First Presbyterian Church in Lincoln, Illinois. This photo
was taken during an evening prayer session by an artist
in the church. It is our hope that this space can be a
place of rest and contemplation for our members and their friends.
Psalm 62.1—1 For God alone my soul waits in silence; from God comes my salvation.

In the woods at the place where my parents live, there is a tree.

It stands tall.

Branches full of leaves in the fall.

To hug it would require 3 or 4 of us, locking hands and reaching around its sturdy trunk.

It stands straight, stretching high into the heavens.

From a distance, if you know where to look, you can see this mighty tree rising above the rest.

As a child, this tree was a place of relief and rest for me. On hot summer days I'd weave and wander around thick brush so I could disappear beneath its spacious shadow. I'd listen to the birds squawk while the leaves sighed under the rare summer breeze. During the winter, when the exposed branches of the tree was draped with white snow, I would lean my back against the wide trunk, sitting perfectly still, hoping I would see the elusive red fox or the darting white tail deer.

I named that tree 'Rex' as in 'T-Rex' because in my young mind it stood tall like one. Under that tree, I found much solitude. Though each of us 4 boys had our own room, this tree in the middle of the woods gave me a space I could truly call my own. I could go there whenever I wanted, to be alone with my thoughts, but could still hear my mom yell for me when it was time for supper.

Little did I know that the practice of sitting in that space, under this tree, was my first encounter with silence and solitude.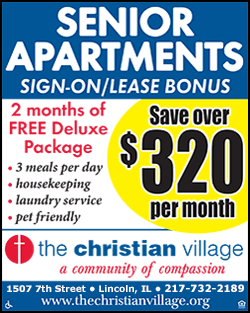 The disciplines of solitude and silence are beneficial for all people who seek to be intimate with God. They allow us to answer a call, present deeply in the center of our heart. Every person born on this earth is called to find and realize him or herself, not only in discovering the love God has for us, but discovering how we access and participate in this love as it is present in the world. When we attend to God's presence within, we will begin to see the holiness in the world around us.

This work can be difficult. Distractions abound daily. That is why it is essential for us to find "at least one room, or some corner where no one will find you and disturb you or notice you. You should be able to untether yourself form the world around and set yourself free, loosing all the fine strings and strands of tension that bind you, by sight, by sound, by thought, to the presence of other 'people.'"[1]

So, what is your silent space? Where do you retreat when you are in need of rest and relief?

Whether it is under a tree named 'Rex,' or at your kitchen table early in the morning, remember that outward silence opens the door to inner silence; and inner silence is the silence of the true self before God.

And it is that self, in that moment, when we become fully alive to God.

May you find peace in the silent spaces of your days.

Holding you in prayer.

[Adam Quine, First Presbyterian Church, Lincoln]